The 10 Best Hawaii Boutique Hotels: HAWAII Magazine Readers' Choice Awards 2015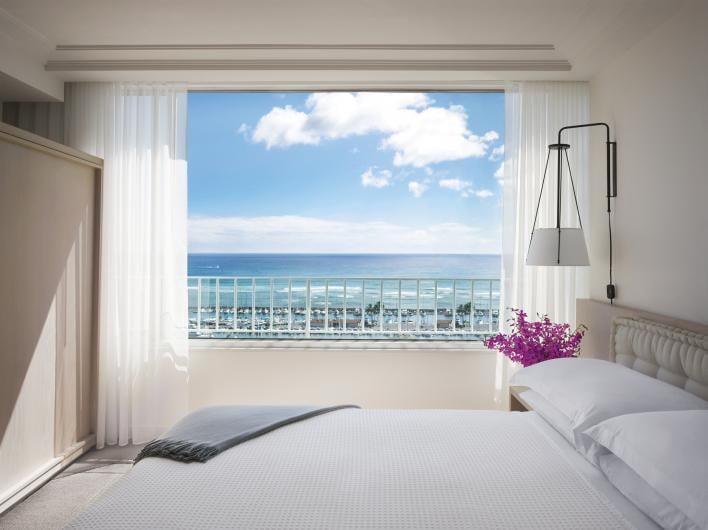 Looking for a more intimate, upscale and unique home base for your next Hawaii vacation? Look no further than these great Hawaii boutique hotels.
Last summer we asked our more than 200,000-strong HAWAII Magazine reader ohana to share their favorite Hawaii things for our third annual Readers' Choice Awards. They submitted thousands of ballots filled with their nominations for Hawaii's best hotels, resorts, bed-and-breakfasts, indoor and outdoor activities, places to nosh, swim and snorkel, go road tripping and much more.
We tallied votes across 98 categories to bring you this year's 617 HAWAII Magazine Readers' Choice Award winners. We've even compared this year's list with last so you can see how time has changed rankings within each category.
You can find all of our winners in the new March/April 2015 issue of HAWAII Magazine currently on sale nationwide. Want it now? Head to Apple iTunes or Google play stores to download the issue instantly.
Over the next few weeks, we'll be sharing a few of the 98 lists from our 2015 Readers' Choice Awards Issue here on HawaiiMagazine.com. We've already shared seven categories of our readers' picks. See the full list following the post, and keep checking back for more lists in the weeks to come. Until then…
Best Boutique Hotel
1.
Andaz Maui at Wailea Resort
Wailea-Makena, Maui
(2014 ranking: not ranked)
2.
The Modern Honolulu
Waikiki, Oahu
(2014 ranking: 2)
3.
Travaasa Hana
Hana, Maui
(2014 ranking: 1)
4.
Koa Kea Hotel & Resort
Poipu, Kauai
(2014 ranking: 3)
5.
Hotel Wailea Maui
Wailea-Makena, Maui
(2014 ranking: 5)
6.
Hotel Renew
Waikiki, Oahu
(2014 ranking: 4)
7.
Paia Inn
Paia, Maui
(2014 ranking: 8)
8.
Waikiki Parc
Waikiki, Oahu
(2014 ranking: not ranked)
9.
Montage Kapaula Bay
Kapalua, Maui
(2014 ranking: not ranked)
10.
Lotus Honolulu at Diamond Head
Waikiki, Oahu
(2014 ranking: 7)