The 5 Best Beaches on Oʻahu in 2021
Oʻahu has so many amazing beaches and these are the best of the best, according to our 2021 Readers' Choice Awards.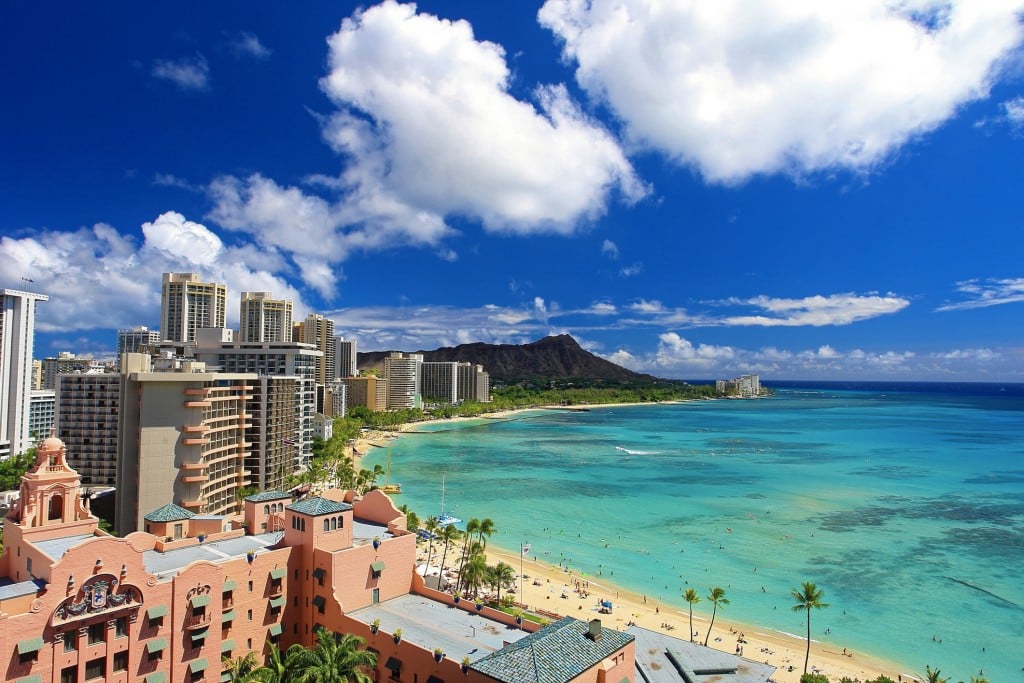 Creating a list of Oʻahu's Top 5 beaches when there are so many out there just as blue and beautiful as the next is a difficult task—to say the least. Fortunately, nominations for the best Oʻahu beaches for our 2021 Readers' Choice Awards poured in from our readers around the world. So, while every beach on Oʻahu could claim spots among the best of the best, we've compiled a top five list based on our readers' votes.
1. Waikīkī Beach
Briefly dethrone by Lanikai Beach in the 2020 Readers' Choice Awards, Waikīkī Beach has found its way back to the top, and nobody can deny its illustrious charm and beauty. It's synonymous with summertime on Oʻahu, and has been a favorite among visitors and locals for decades. Beachside mai tais mixed with gentle, inviting waves and luxurious oceanfront resorts are just a few defining features of this idyllic stretch of sand, which has often topped our "best of" list. More active visitors and locals will enjoy partaking in surf lessons from one of the many beach boy groups that can be found on the beach's perfectly golden shores.
2. Lanikai Beach
It's no wonder that Lanikai Beach, a crown jewel on the island's Windward Coast, placed on the list. Featuring some of the bluest waters and softest sands on Oʻahu, the beach—located on the island's eastern coastline—is also known for its two offshore islets, named Nā Mokulua but commonly referred to as "the Mokes." You can actually kayak out to the islets, and if you're feeling extra adventurous—or maybe just need a few more pictures to fill out your social media feed—you can hike the nearby Lanikai Pillbox Trail to see the beach in all its glory.
3. Waimea Bay
Steeped in history and prestige, Waimea Bay, a 10-minute drive from Hale'iwa, is an aquatic coliseum where big-wave warriors wrestle with nature itself. It's also, during the summer months, a perfect bay to take friends and family as the waves are typically flat—a sharp contrast to their sometimes 30 to 40-foot peaks during the winter. With a sand bottom encompassing much of the bay, you won't have to worry about poking yourself on the reef here, and it's not uncommon to see small boats and catamarans parked just offshore—only adding to the Waimea Bay's pristine summertime look.
4. Kailua Beach Park
It shouldn't come as a surprise that Oʻahu's Kailua Beach Park, which looks like it has popped straight out of a Photoshopped-to-perfection postcard, has placed on our list. Why do people love it so much? White sands, small waves and amenities such as picnic tables, restrooms and showers definitely help the beach park place among the best of the best. It's also in close proximity to the town of Kailua, which is one of Oʻahu's best beachside towns for visitors and locals to shop, eat and just chill in.
5. Hanauma Bay Nature Preserve
Hanauma Bay Nature Preserve has had quite the year. From being shut down for almost the entirety of 2020, to being reopened with a much more limited capacity, the bay—and its underwater inhabitants—had finally found their moment of rest. And while Hanauma has truly never looked so good, visitors will have to keep in mind that there are new rules and fees when it comes to getting in. But—trust us on this one—it is definitely worth the effort.