The essential packing checklist for your Road to Hana drive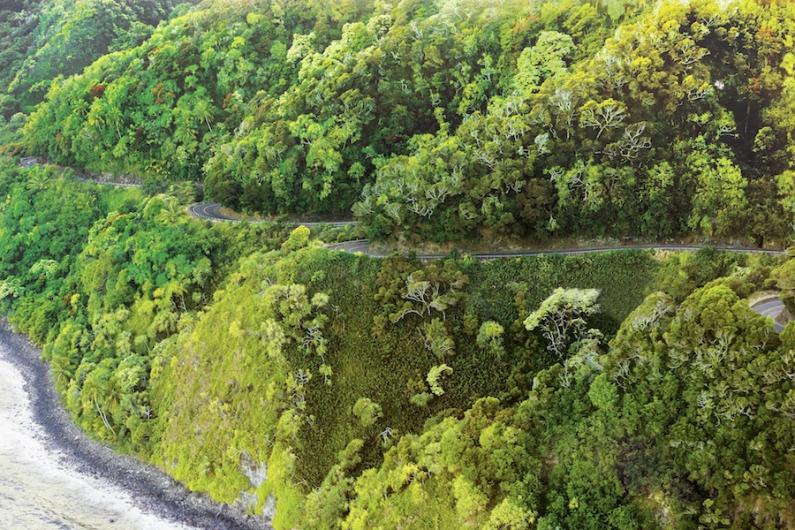 Hana is just a gorgeous drive away.
A gorgeous two-and-a-half hour drive with 59 bridges and 620 curves away, to be exact.
The Road to Hana, a highway that connects Kahului to Hana, is a highly recommended daytime drive to really see the undeveloped scenery of Maui's east side.
Whether you've been to the island or not, you've probably heard about this famous—or infamous, depending on how much you love road trips with remarkable winding curves—that cruises you through lush rainforests, scenic beaches and many waterfall.
With so many natural points of interest and businesses to check out along the way, it promises a unique journey each and every time. However there's a number of essentials—many recommended to us by HAWAII Magazine readers—you should always consider bringing before making the trek.
Save and print this list out before piling into your car:
Full tank of gas. The drive is approximately 64.4 miles long, so load up the tank.
A map. Maybe maps are passé, but maps are still more communal and inclusive than an app on someone's phone your party needs to gather and squint over together to see.
A great playlist. Music enhances nearly all experiences, so curate an awesome soundtrack.
A good driver. If you're with a knowledgeable veteran of this road even better.
Sunscreen, sunglasses and a hat. Especially if you're in a convertible. Maui Jims also seem appropriate for this.
Motion sickness medicine. Whether that's ginger chews or Dramamine, pack whatever works for you or whoever in your party has an issue with twisty roadways.
Hiking shoes. You thought you were going to be in slippahs the entire time, but to get up close and personal with some of the sights along the way, you'll need to rely on a pair of shoes.
Mosquito repellant. If you're prone to mosquito bites, come ready with some much-needed defense.
Hand sanitizer. Just so you can quickly clean up and refresh in between hikes.
Bathing suit. Some of the most beautiful beaches you'll ever see (Hamoa Beach, we're looking at you) await you at your final destination.
Plenty of water. It's going to take you at least 150 minutes to complete and that's if you're not stopping anywhere, so stay hydrated.
Snacks. Spam musubis, Cliff Bars, shoyu edamame, and whatever banana breads you pick up at the Halfway to Hana Stand, be sure to pack some sustenance for the journey.
Camera. There are countless photo ops, like the black sands of Waianapanapa Beach at mile marker #32.
Extra memory card. You don't want to run out of storage right before you make it to Wailua Falls at mile marker #45.
Light jacket. Hawaii weather slightly changes at any given time. One minute it's drizzling, the next it's a cold breeze and you'll wish you had a jacket to cover up if you're just getting out of the ocean to continue this drive.
Friends and family. You're guaranteed to make memories on the Road to Hana, so the more the merrier! It also helps everyone's mood to switch up who's driving and where everyone's sitting throughout.
Patience. If you're in a rush, this isn't the road for you. Bring a relaxed mindset, sense of humor and like this road, you're golden.