These Hawaii food crazes are worth the hype
The latest doughnuts, pastries and rolled ice cream dishes we can't resist.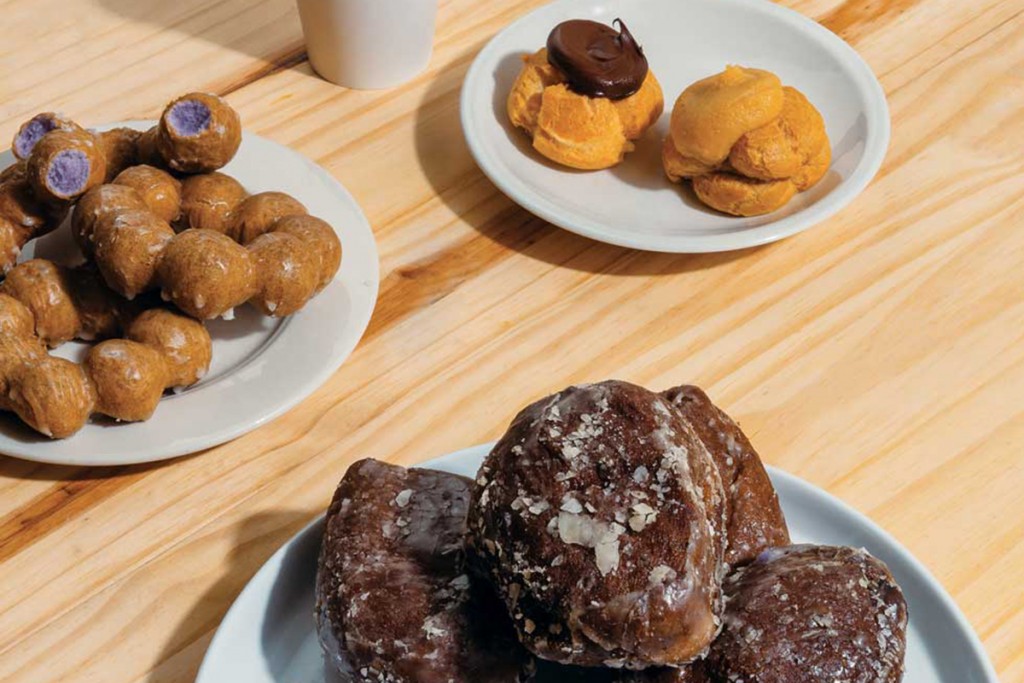 Here are the latest irresistable morsels Hawaii locals know you shouldn't ever pass up.
1. Liliha Bakery's poi mochi doughnuts
Known for its chocolate-filled Coco Puffs, Liliha Bakery rolled out poi mochi doughnuts late last year and they became an instant hit. The sweet rice flour and taro mix makes a stretchier, chewier doughnut. It's what every downtown Honolulu office is craving right now. 515 N. Kuakini St., Honolulu, Oahu, lilihabakery.com.
2. Kamehameha Bakery's poi doughnuts
Kamehameha Bakery has been in the ono industry since 1978 and we're betting it will be selling its local favorite—the fluffy, sugary poi doughnuts—for another 40 years, at least. 1284 Kalani St., Honolulu, Oahu, kamehamehabakeryhi.com.
3. Paalaa Kai Bakery's Snow Puffy
The aunties at Paalaa Kai Bakery have been serving the residents of Waialua town for years and its signature Snow Puffy is world famous. With a flaky outer crust, topped with powdered sugar and swirls of chocolate fudge, the inside of this delectable treat is filled to the brim with custard. 66-1425 Kaukonahua Rd., Waialua, Oahu, pkbsweets.com.
4. T. Komoda Store & Bakery cream puffs
Just over 100 years old, T. Komoda Store & Bakery is a Makawao staple. To make sure you get your fill, come early for its assortment of items, including the long johns and stick donuts. Don't forget to grab one, or a few dozen, of the signature light, fluffy cream puffs. 3674 Baldwin Ave., Makawao, Maui.
5. Sweet Creams' Thai-style rolled-ice-cream
The Thai rolled-ice-cream craze won't stop until it's made us forget that ice cream used to be served in scoops. While such flavors as cookies and cream are sweet and creamy with blood glucose-spiking toppings, let's be real here: Sweet Creams is about the oddly satisfying show of mixing, mashing, scraping and rolling. It's dessert and a show. 1430 Kona St., Honolulu, Oahu, sweetcreamshawaii.com.