Top 5 favorite free Hawaii activities
In beautiful, but notoriously pricey Hawaii, we think free things are even sweeter.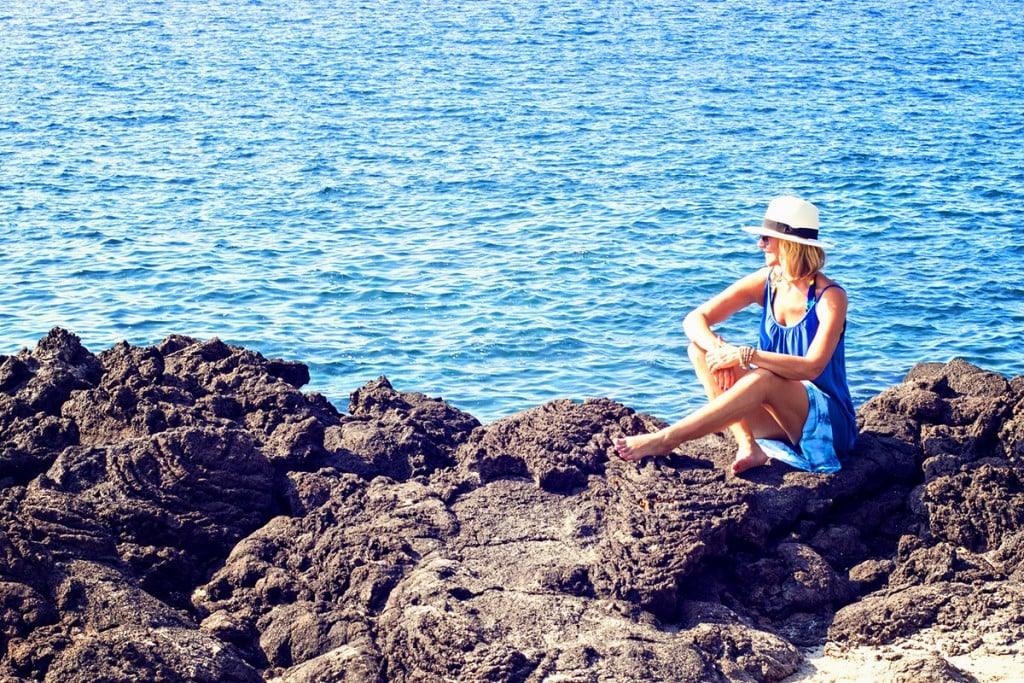 As the old saying goes: The best things in life are free. In beautiful, remote and notoriously pricey Hawaii, we think free things are even sweeter.
So, we asked our 170,000-reader strong HAWAII Magazine Facebook ohana: What is your favorite free Hawaii activity? We received hundreds of suggestions including those meditative and peaceful—enjoying time with family and friends, making fresh plumeria lei at a public beach park and listening to the rhythmic sound of crashing waves and swaying palms—and active—walking Waikiki beach at dawn, body surfing and swimming under waterfalls.
Here are some free activities you'll want to try.
#5: Scan the sea for whales, dolphins and turtles
Hawaii is dwarfed by the surrounding Pacific, its warm inshore waters a welcome reprieve for migrating humpback whales (Nov.-May), three species of dolphins and several species of sea turtle including the honu (Green Sea Turtle). It doesn't cost a thing to gaze out at the sea and spot them (and in some cases, swim near them). Some beaches are favorite honu haunts and you're almost guaranteed a sighting—ask around for a beach near you. Looking for leaping whales? Check this list of our readers' favorite Hawaii places to watch whales before heading out.
#4: Snorkeling
If you've already invested in a snorkel, this free activity will take you away from the sunscreen spray clouds of the shoreline and provide a window into the dominion of the finned. Hawaii's many off-shore snorkel sites are coral jungles teeming with fish—and, thanks to the Islands' unique perch in the middle of an ocean, many of the species you'll spot can only be found here. Wondering where to go to find the most spectacular underwater landscapes? Check out our readers' favorite snorkeling spots from around the state.
#3: Just be
Who says you have to be running around doing all the things and seeing all the sights to have a good time in Hawaii? Sometimes its best to just stay still and observe. People watch, smell the tropical flowers, throw your feet up into a hammock and be rocked by the tropical trade winds.
#2: Watch a sunset or sunrise
There are those who'd say Hawaii has the most spectacular sunsets in the world. Don't let a coral pink and golden sky go by without taking it in and making your friends jealous with a photo tagged #nofilter. The vantages from any of our readers' top 5 favorite Hawaii places to watch a sunset are particularly nice.
#1: Beach
Hawaii has an open beach policy that requires developers and county governments to provide free public access to stretches of sand throughout the state. Thanks to this, possibilities for ocean-side lounging spots are seemingly endless. Feel the sand between your toes, hear the crashing waves and take a dip when the moment moves you from whichever one you decide to call your own. Here are our readers' latest favorites beaches for swimming, lounging and surfing.