Waikiki Natatorium War Memorial to be torn down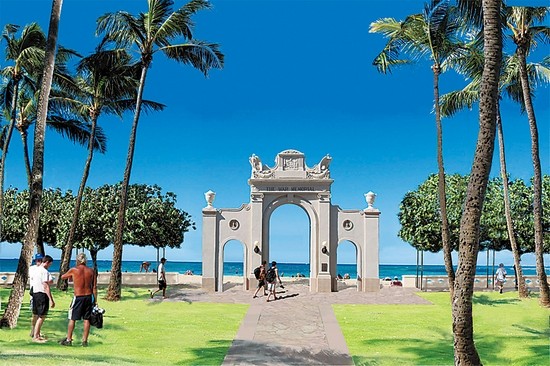 The battle over the fate of the Waikiki Natatorium War Memorial—the 82-year old saltwater swimming pool and war monument—has seemingly reached an end.
Honolulu Mayor Mufi Hannemann this weekend decided that the natatorium's pool and bleachers be demolished. What will replace the natatorium in the prime Waikiki oceanfront acreage it now occupies? Beach. About 100 meters (328 feet) of white sand beach, to be exact. The natatorium's distinct beaux-arts entrance arch will be relocated further inland, serving as an entryway to the new stretch of coastline.

As we reported last month, a city-appointed task force recommended that the natatorium be torn down and the beach extended. Mayor Hannemann was left to make the final call. His decision to stick with the task force's plan was not surprising to many—Hannemann had expressed his desire to raze the natatorium in the past.


Built in 1927, the natatorium war memorial honors the 101 Hawaii residents who died in World War I. Several world-class athletes swam in the natatorium's pool in its early years, including legendary Hawaii surfer Duke Kahanamoku (who was the first to take a swim in the pool when it opened on Aug. 24, 1927) and fellow Olympians Buster Crabbe and Johnny Weismuller.
The state closed the natatorium's pool to the public in 1979 and deemed it a health hazard a year later. In 1995, the National Trust for Historic Preservation included the natatorium on its list of the 11 most endangered historic sites in the U.S. The memorial's facade was partially refurbished in 2000, but pressing health concerns over the condition of the saltwater pool kept the project from completion.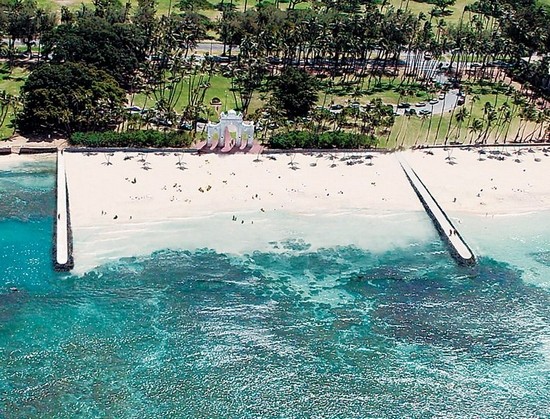 Despite today's announcement, the natatorium won't be torn down anytime soon. Demolition requires an environmental impact statement, permits, extensive planning and design and, of course, funding—about $15.1 million, according to the city.
"The entire process could take eight years or so, and there will be plenty of time for citizen input into the process," said Hannemann.
We'll keep you posted on HawaiiMagazine.com as news breaks on the future of the Waikiki War Memorial Natatorium. As always, you can sound off on the Natatorium's fate here, or on our Facebook and Twitter pages.