Where in Hawaii is Dog the Bounty Hunter?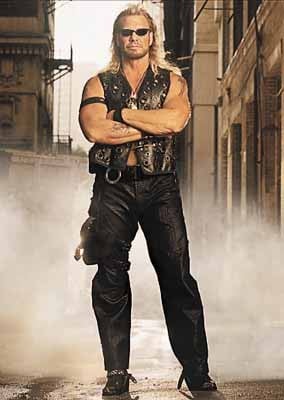 HAWAII Magazine reader Lenore Larbig of Sacramento, Calif., emailed us:
Can you tell me if Dog the Bounty Hunter is for real and has an office in Waikiki? I like to watch his show on A&E because it gives me glimpses of Oahu and sometimes the other islands. Dog's office looks, to me, that it is across the street from Waikiki Beach, next to the church. Dog and Beth's home looks like it is in the Kahala area?
You ask, we answer.
Duane "Dog" Chapman is real, as are all of the busts you see on his A&E reality TV series Dog the Bounty Hunter.
The office of the Chapman family business, Da Kine Bail Bonds, is not in Waikiki, however. It's at 1381 Queen Emma Street in downtown Honolulu. (Not far from HAWAII Magazine's offices, actually.)
The church you see next door is not St. Augustine in Waikiki. It's St. Peter's Episcopal. Across the street from Da Kine Bail Bonds is the lawn of Central Middle School.
We see fans taking pictures in front of Da Kine Bail Bonds all the time, but the establishment is not much to look at. There is a store selling Dog the Bounty Hunter merchandise just around the corner in the same building.
Dog and Beth Chapman live in the east Honolulu suburb of Hawaii Kai.
We often run into Dog and Beth at events around town, most recently at the opening of the new Wolfgang Steak House in the Royal Hawaiian Center in Waikiki.
I was at a table with Dog, Beth and their attorney Brook Hart.
Chapman excused himself to go outside for a cigarette. Since the table was open to the air, I suggested he could just smoke there: "If you get in trouble, Brook can defend you."
"He can't defend him from me," said Beth.