Who gets a Hawaiian music Grammy on Sunday?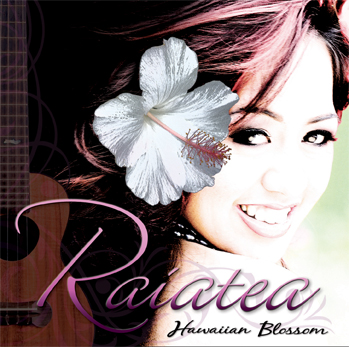 You're reading my final post about this year's Best Hawaiian Music Album Grammy. My final post, that is, before the actual Grammy ceremonies on Sunday.

Promise.

Nothing new to report. The nominees haven't changed:

• Keola Beamer's Ka Hikina O Ka Hau (The Coming Of The Snow)
• Tia Carrere's Hawaiiana
• Raiatea Helm's Hawaiian Blossom
• Cyril Pahinui's He'eia
• Treasures of Hawaiian Slack Key Guitar, produced by George Kahumoku Jr., Daniel Ho, Paul Konwiser and Wayne Wong

You'll be able to watch the pre-telecast ceremony—where the Hawaiian music Grammy is awarded—live and online at The Recording Academy's official Web site Grammy.com. This first-ever broadcast of Grammy's pre-primetime award show happens between 1 p.m. and 3:30 p.m. (PST) on Feb. 10.

In a previous post, I predicted a Carrere win. I haven't changed my mind.

I'd much rather see Helm (with her second Grammy nomination) or Pahinui (with his first nomination) win the gold gramophone. Both are solid artists in the genre, with equally solid CDs.

But Tia was in Wayne's World AND was a contestant on Dancing with the Stars. And in a Grammy category filled with musicians still largely unknown to many Recording Academy voters, that kind of pop culture notoriety and name recognition might be enough to win. No joke.

I'll be watching the pre-telecast ceremony on Sunday, and posting the winner here atHawaiimagazine.com as soon as it is announced.

But I'll ask you all once again before show time. Who do you think deserves to win on Sunday for Best Hawaiian Music Album? Who do you think will win?