Your guide to Mardi Gras parties in Hawaii … Malassada Day, too.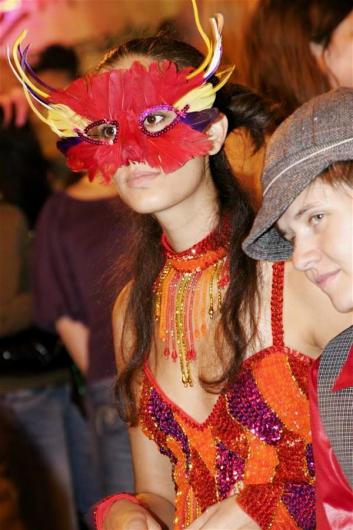 New Orleans and Rio de Janeiro may have their own Mardi Gras celebrations, but so does Oahu.
Here's a list of Mardi Gras/Fat Tuesday events in Honolulu:
Honolulu Chinatown Arts District
• Mardi Gras—Carnaval 2009 (Free street festival on Nuuanu Avenue)
• Pre-party celebration: Alliance Francaise dinner and wine tasting at Du Vin
• After-parties at Epic, Indigo, Next Door
• Entertainment stages: Pauahi St. outside The ARTS at Marks Garage, Hotel Street outside Louis Pohl Gallery and near King Street outside Tea@1024.
Near Honolulu Harbor
• Mardi Gras/Fat Tuesday Celebration (Aloha Tower Marketplace)
Waterfront Plaza (formerly Restaurant Row)
• Mardi Gras Madness (Oceans 808)
Besides the free beads and parties, today is also Malassada Day in Hawaii.
In order to use up eggs, butter and oil before Ash Wednesday (the first day of Lent), Portuguese immigrants made malassadas (yes, the Portuguese spelled it with two s's).
On Malassada Day, indulge in these hot deep-fried sugar-coated doughnuts at Leonard's Bakery [933 Kapahulu Ave., (808) 737-5591], Agnes Portuguese Bake Shop [46 Hoolai, (808) 262-5367] or Champion Malasadas [1926 S. Beretania St., (808) 947-8778].
If you're on the Big Island, stop by Punaluu Bake Shop for guava-sugared and lilikoi (passion fruit) glazed malassadas.
Insider's tip: Leonard's Bakery will be passing out free malassadas (while supplies last) during the street festival on Nuuanu Avenue tonight.