10th Big Island Film Festival to showcase 50 indie films, including 13 made-in-Hawaii, this week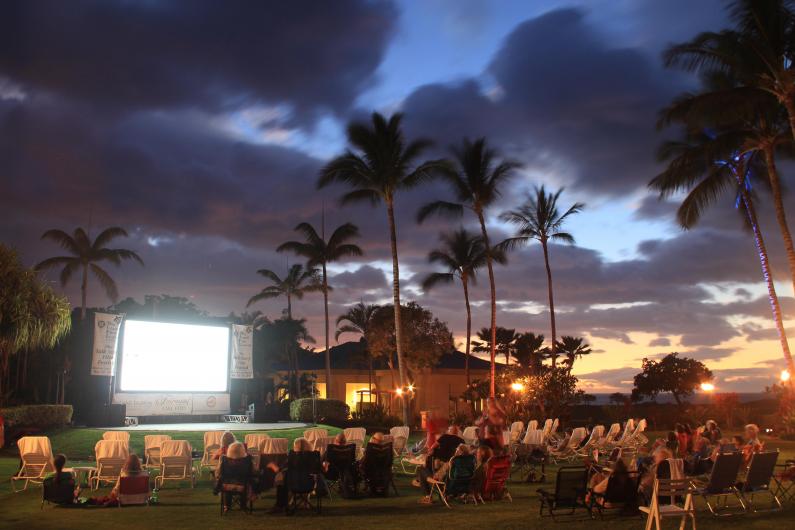 Love a good movie? If you're on Hawaii Island over the next few days the 10th annual Big Island Film Festival will bring 50 new films, including 13 by Hawaii filmmakers (and six of those from Hawaii Island), to three screening venues on the Kohala Coast.
The five-day fest will get under way tomorrow, Thurs., May 21 and runs through Memorial Day, Mon., May 25, with a full slate of screenings, filmmaking workshops, dinner receptions and more. Among the highlights are free opening night and family films, nightly double features, "meet-the-stars" dinners, the new "Taste of the Movies" event with movie-themed foods prepared by area chefs and a closing concert with popular Hawaii musicians.
Films include "Lihau's Journey," a 30-minute coming-of-age Hawaii-based drama set in the Waimea countryside; the full-length family film "Patterson's Wager," in its U.S. premiere, about a man who can see into the future; the dark comedic feature-length drama "Seahorses," and many more. All family films will screen in the evening and outdoors at The Shops at Mauna Lani, evening festival features will play outdoors next to the tennis pavilion at Plantation Estates and daytime films will play at the Lehua Theatre—both of those locations are within The Fairmont Orchid, Hawaii.
Known as the "talk story" film festival, the event is organized annually to bring filmmakers and film lovers together to discuss and celebrate independent narrative films and filmmaking. Filmmaker workshops topics this year include: how to produce a low-budget film, how to turn your indie movie idea into an actual film and how to write and sell stories for TV or film—all are conducted by industry experts. Attendees will also have the chance to "talk story" via two dinner Q&As with invited honorees actress Arielle Kebbel (Lexi from "Vampire Diaries,") and actor Will Estes (Officer Jamie Reagan from "Blue Bloods").
One feature and one short popularly chosen by audience ballots will screen at the closing night event, which also includes a concert and fundraiser with Hawaii music greats Henry Kapono, Brother Noland and John Cruz (collectively known as Rough Riders).