12 Reasons Why Summer Is the Best Time to Travel to Hawaiʻi
Long days, summer weather and mangoes are just a few reasons why summer is the best season to come to Hawaiʻi.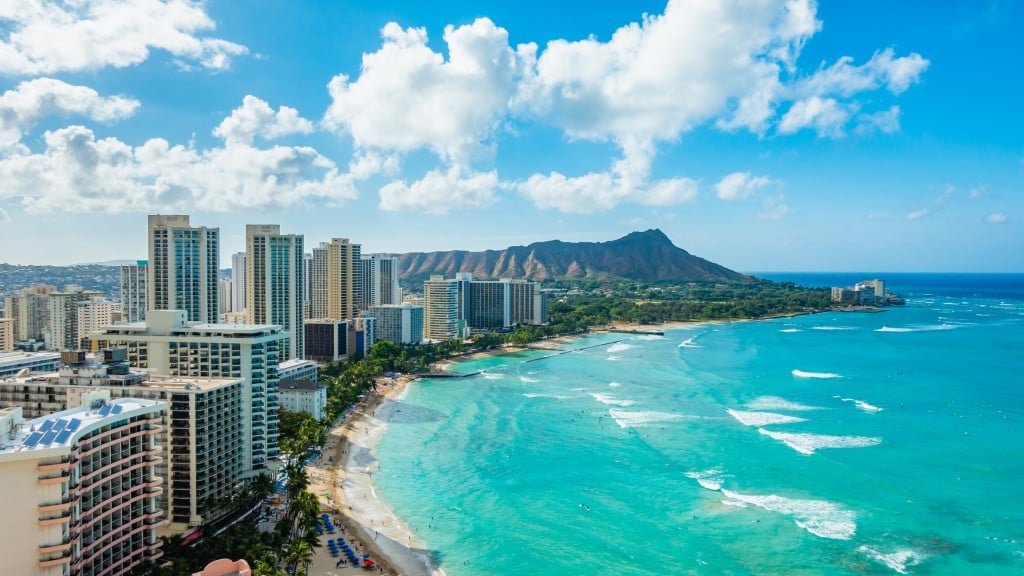 Palm trees swaying in the breeze. The smell of mango in the air. Keiki and their ʻohana splashing in the warm waters of the Pacific. Somewhere, someone is savoring a shave ice. That's summer in the Islands, a season that stands out as one of Hawaiʻi's best—if not the best. And, while there really is no season that could be considered a bad time to visit Hawaiʻi, here are few reasons why you may want to plan your trip around the summer months of June, July and August.
1. The Summer Weather
It gets hot in Hawaiʻi during the summer months, which may sound unappealing. But if you think about it—you're on vacation in a place where beaches are everywhere. That means you just have more of an excuse to jump in the water, which will be a much more comfortable temperature due to the Islands' hot summer weather. Also, if you've come from a colder clime, the beaming Hawaiian sun will feel amazing.
2. The Longest Days of the Year
If you really want to get the most out of your Hawaiian vacation, then plan around the months of June and July, where Hawaiʻi has its longest days. Compared to winter months like November and December, where the sun can set before 6 p.m., the sun is up past 7 p.m. during the summertime. That means visitors and locals have an extra hour and change to hike, hit the beach, walk the block or snorkel before it gets dark. Even the Honolulu Zoo takes advantage of these longer days with their Twilight Hours zoo tour, where you can see what the animals get up to after the zoo has been closed to the public.
3. Less Rain, Better Hikes
Rain can quickly turn a leisurely hike into a more perilous version of a Slip 'N Slide. Fortunately, if you decide to take a hike in the summer months, it's far less likely the weather will rain on your parade. Sure, it sucks that you might not see a waterfall, but you know what also sucks? Slipping off a mountain.
4. Shave Ice Tastes Even Better
Sure, there's no scientific evidence to prove this point, but everyone knows shave ice tastes even better when it's hot and humid outside. And from Matsumoto Shave Ice's iconic rainbow-colored cone to Ululani's Hawaiian Shave Ice on Maui and Wailua Shave Ice on Kauaʻi, there are never enough options in Hawaiʻi for you to get your fix.
5. If You Actually Like Crowds
While many of us travel specifically to avoid crowds, that is virtually impossible here in Hawaiʻi during the summertime. But, just because it's packed doesn't mean it's bad! From the bustling blocks of Lahaina to the fun-loving crowds of Waikīkī, there's a certain kind of enjoyment to be had when surrounded by a lot of people.
6. Bon Season
Thank the Japanese plantation workers for bringing the obon season with them, as bon dance events are held on all major Islands during the summer months—except for 2020 and 2021, due to COVID-19. For those unaware, a bon dance is a style of folk dance used to show gratitude toward ancestral spirits, however Buddhist missions in Hawaiʻi welcome all comers regardless of religious beliefs. Dancers rotate around a yagura (tower), where a group of taiko instrumentalists accompanies the songs. Anyone can join in on this tornado of claps, steps and shouts, and it only takes a few rotations to learn the moves for each song.
7. You Can Enjoy North Shore Beaches
Some of the best beaches across all islands are the ones located on their northern coastlines. From Hoʻokipa Beach Park on Maui to ʻEhukai Beach Park on Oʻahu, these serene stretches of sand are unrivaled in their beauty. Unfortunately, during much of the winter season, they are also some of the most vicious, with large waves and dangerous riptides. Not so during the summer. Swells begin shifting to southern shorelines, and north shores beaches go flat, perfect for the whole family to enjoy—and not just that one uncle who knows how to surf.
8. Summer Delicacies
It's not just mangoes that grow in groves during the summer. Jackfruit, lilikoʻi (passion fruit), lychee and soursop flourish in the summer season, and are all definitely worth trying. Of course, the staple summer fruit—mango—is hard to beat, especially with a bit of li hing mui powder on top.
9. The Festivities
From the Duke's OceanFest in Waikīkī to the Kōloa Plantation Days on the sunny southern shores of Kauaʻi, numerous annual festivals have made summer their time to shine, and you can almost definitely find a festival for you. Love ʻukulele music? The ʻUkulele Festival Hawaiʻi is hosted by the legendary teacher and performer Roy Sakuma, and is held in June. Want to wine and dine? The Kapalua Food and Wine Festival celebrates epicurean cuisine with the finest in food and wine at the world-renowned Kapalua Resort during the summer months.
10. Polo
On Oʻahu's North Shore, in the district of Mokulēʻia, polo season begins every June. That's right, polo—with the horses and the mallets. Seats are open to the public, as long as you purchase a ticket, and it's a great way to spend the day. Even after the match is over, live music is performed at the outdoor venue and guests are encouraged to bring their own alcoholic beverages.
11. It's The Best Time to Enjoy the Outdoors
From flourishing flowers to less rain and clearer skies, it's hard not spending time outdoors during the summer. Botanical gardens are worth checking out, as many flowers—including plumeria—and plants blossom during the summer months, and outdoor picnics are a wonderful way to spend the day with family and friends—without having to worry about bad weather ruining it all. Recently betrothed looking to do an outdoor wedding may want to plan around summer as well, as your special day is less likely to be wrecked by the rain.
12. The Summer Vibe
What is Hawaiʻi's summer vibe? It's hard to put into words. There's a current of energy that presides around the Islands when summer comes rolling in. It's keiki boogie boarding in Waikīkī, visitors lounging on Hāpuna Beach. It's a feeling of freedom, the same one you'd get when summer break would be about begin in high school. Again, it's more a feeling than anything concrete, but if you visit Hawaiʻi in the summer, you'll know exactly what we mean.