7 Hawaiʻi Memories and Photos We Love
Beware, these perfect Hawaiʻi memories will leave you with a strong case of wanderlust.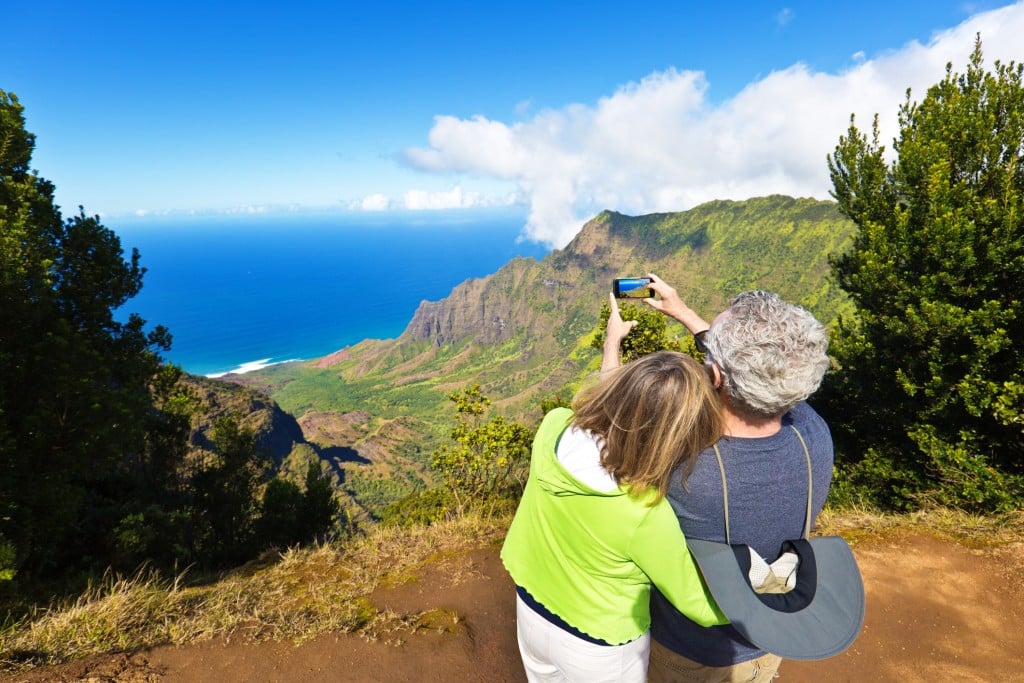 While the moment-to-moment experiences of being in Hawaiʻi—having your toes in the sand, reaching an overlook on some stunning trail, sipping a mai tai at sunset—may be the main reason people vacation to the Islands, it is the memories, those glimpses in time that remain in your mind for eternity, that make people's trips truly priceless. We asked our Facebook followers, many of whom have been to Hawaiʻi and made their own memories, for a few of their favorites and in turn, they provided us with a bounty of beautiful recollections.
Here are seven that we love, but if you want to take a trip down memory lane, you can see the full Facebook post here.
1. Haleʻiwa Hues
While there are gorgeous skylines across the state, Haleʻiwa has some of the best sunset views anywhere in Hawaiʻi. Better yet, there are dozens of beaches and lookouts spread out across the district to catch the show. And, if you're lucky, you can even see the sky in candy cotton colors as the sun sets below the horizon.
"Everything about our stays in Hale'iwa."—Barbara Keezer
2. Maui Mornings
There's something special about mornings on Maui. The wind has yet to rise, nor have the island's inhabitants—and for a moment—the island is perfectly quiet. If you don't mind rising before the sun on your Hawaiʻi vacation, you'll be well-rewarded with views—and memories—like these.
"Maui … I look at this picture every morning to know I will be back soon."—Andrew Bykov
3. Kauaʻi Flybys
Helicopter tours along the Nāpali Coast can't be beaten. Since so much of the coast is inaccessible on foot, you'll see Jurassic views of the Garden Isle—completely empty beaches and sharp cliff lines included—ones that will stay with you for a lifetime.
"Our helicopter ride over Kauaʻi and the Nāpali Coast! Completely breathtaking!"—Karen Hart Littleton
4. Beautiful Big Island
Hawaiʻi Island is big—hence its nickname, the Big Island—and beautiful. And if you take the time to explore, roam and wander, you may find lookouts and views that aren't on any maps or websites. Of course, there are numerous that are easy to find—and even have parking lots—as well, like this one at Waipiʻo Valley.
"Too many great memories to pick just one. Beautiful views on the Big Island."—Kathy Wood Franklin
5. Next to a Legend
When the surf is up on the North Shore of Oʻahu, don't be surprised to find yourself amongst surfing's top stars. And when the contests are on, such as the World Surf League's Billabong Pipe Masters event, then a trip down to ʻEhukai Beach Park will put you mere feet away from surfing legends, like Kelly Slater and John John Florence.
"Being this close to Kelly Slater at the WSL Championships last year on Oʻahu."—Jessa Dukelow
6. Kāʻanapali Blues
The beach is, without a doubt, where most memories are made in the Hawaiian Islands. From the light blue waters to the golden sands, it is clear to see why the Islands' shores keep on bringing visitors back again and again.
"Kahikili Beach! I love swimming this part of Kāʻanapali."—Carrie Delmar
7. Stop and Stare
Unless you're driving, it's okay to stop and stare at the sunset. We might sound a little biased, but nowhere does it better than Hawaiʻi. Want proof? Find yourself a nice view of the horizon, wait for the sun to set and let it blow your mind. Of course, we recommend that you not stare directly at the sun … just around it.
"Maui sunset! We stopped for it EVERY night."—Kim Earl
Mahalo o everyone who submitted and shared their favorite memories with us! See you in the Islands soon!