9 Things that Surprise First-Time Visitors to the Big Island
Coqui frogs, district beef and sprawling properties are just a few of Hawaii Island's quirks.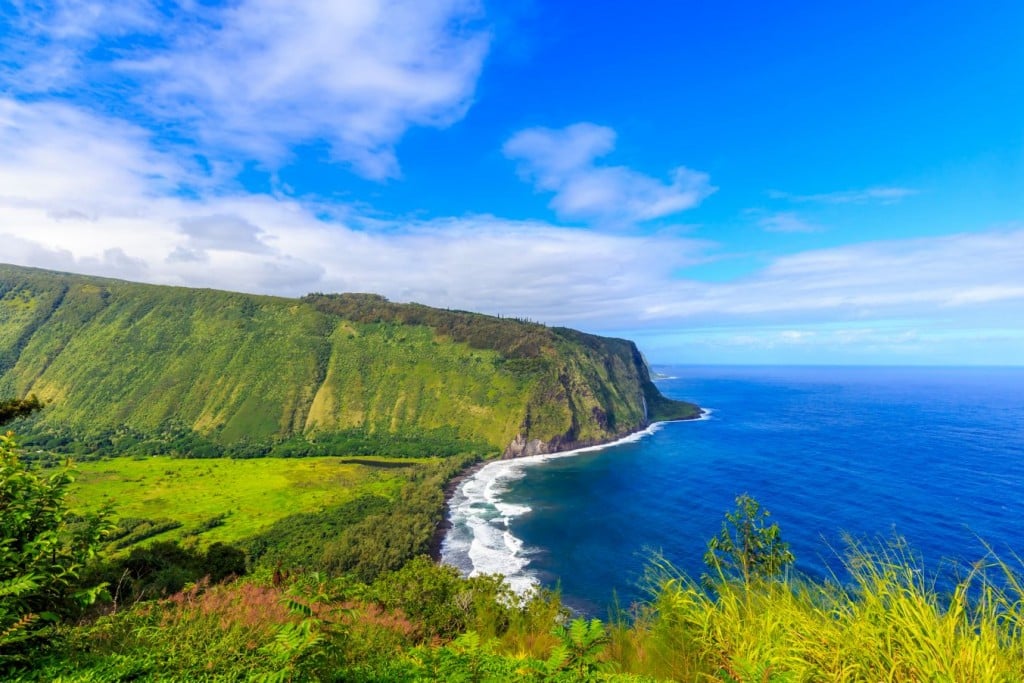 Hawaii Island, commonly referred to as the Big Island, is a pretty unique place, even compared to the rest of the Hawaiian Islands. And there are some key features of the Big Island, some obvious, others not so much, that may catch visitors and even locals off-guard. So if you're headed to Hawaii's youngest and ever-growing island, check out the points below and know before you go.
1. The Big Island is … big
This may be more surprising for Hawaii locals, especially those who don't travel much off their home island, but the Big Island is seriously big. Sprawling over 4,000 square miles, Hawaii Island has 63 percent of the Hawaiian archipelago's combined landmass and is the largest island in the U.S. Unlike Oahu, Maui or Kauai, driving from one end of Hawaii Island to the other will definitely take you more than a few hours, and road trips feel like legit road trips.
2. There's low-key beef
Ask a Hilo local what there is to do in Kona and you might hear some pointed, if not downright negative things about the city. Similarly, a Kona local might chuckle at the idea of spending a day in Hilo. This interisland beef exists across all of the Island's divisions, from Puna to Hamakua, but typically won't go past a minor disrespectful or snide comment.
3. There's barely any vog (anymore)
Before the major eruptions in 2018, there'd be slight amounts of vog—a hazy air pollution caused by volcanic emissions—muddying the skies of Hawaii Island. And during the eruptions, air pollution and visibility were at their worst. However, since Kilauea stopped spewing lava and receded into a more dormant state late last year, Big Island horizons are looking better and bluer than they have in decades, and vog levels are minimal.
4. Tiny frogs, big problems
It's almost impossible to escape the mating call of the coqui frog, one of the Big Island's most troublesome invasive species. Hailing from Puerto Rico, these annoying amphibians have infested large areas of Hawaii Island and are known for their incessant two-tone call. In some areas, such as Hilo and Puuloa, hundreds of coqui frogs can be heard chirping every night, and like the noise of rushing traffic, residents have learned to drone them out.
5. 10 out of 14
Fun fact (seriously this one is pretty fun): Hawaii Island has 10 of the world's 14 climate zones, according to the Koppen Climate Classification System. It's easy to see this in action: Just drive from Hilo, a "tropical continuously wet" climate, to Waimea, a "summer-dry warm temperature" climate, and you'll see a drastic shift in foliage and scenery.
6. Cowboy culture
Paniolo (Hawaii cowboy) culture is huge on the Big Island, and the ranchland found in Waimea is no joke. Take Parker Ranch for example, which spans over 130,000 acres and is one of the oldest ranches in the United States. If you're looking for some authentic cowboy entertainment, there are also annual rodeos on Hawaii Island.
7. Hilo's beaches rock
Sort of. It's common knowledge on the Big Island that many of Hilo's beaches don't feature long strips of soft sand to lay out your towel, but instead, have extended stretches of rocky coastline.
8. Land ho!
If you're coming in from a city or urban environment, brace yourself. Many Big Island residents have something you can only dream of: houses with huge yards. The farther you get from Hilo and Kona, the bigger the lots, and don't be surprised when you casually hear a local resident measuring their property in acres instead of feet.
9. Pedal to the metal
Driving practically anywhere on the Big Island can take a while (see No. 1), but fortunately, many of the Island's major highways sport high-speed limits. We're talking anywhere in the 55 to 60 mph range, which is a good thing since, unlike Oahu, Hawaii Island does not have any freeways that cut through the Island.