Aloha Friday Picks: It's Lei Day Weekend
Whether you celebrate May Day, Lei Day or Arbor Day this weekend, there are a number of fun and exciting activities and events for you and your ʻohana.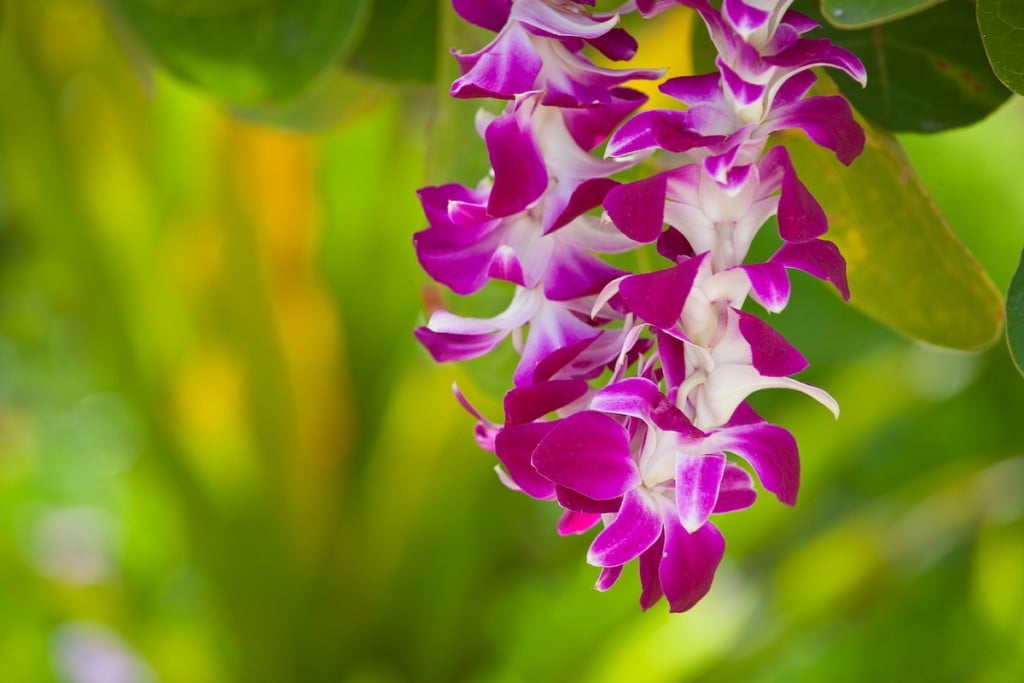 Aloha Friday Picks is a weekly news blog that will run every Friday and features three things we recommend you do, try or experience over the weekend. Send us tips at media@hawaiimagazine.com.
This weekend has not one, not two, but three holidays for you to enjoy: Arbor Day ( April 30), May Day (May 1) and Lei Day (May 1). Here are just a few ideas you and your ʻohana (family) can do during this fun-filled weekend.
1. Help Break a World Record … Unofficially
While Hawaiʻi was the first Guinness World Record holder of the world's largest lei—recorded in 2008—the title was since been taken by San Pedro Laguna, Philippines with a 1.3-mile-long lei and is now currently is held by Chennai, India in 2012 with a 3.11-mile-long lei. And while Hawaiʻi isn't looking to officially break the record, they are asking for your help in unofficially breaking it. Here's what you need to do: Make a lei using whatever materials you have at hand and display it somewhere where it can be seen prominently on your property, whether it's draped along your fence line, securely fastened to your lanai (veranda or porch) or even just hanging on your front door. Then, take a picture of your masterpiece and share it on social media (Instagram, Facebook or Twitter) with the hashtag #leidaycelebration2021. In your post, be sure to include how long your lei is in feet. Invite your friends and family to play along, and see who can make the biggest lei.
2. Celebrate Arbor Day by Planting a Tree
What better way to celebrate Arbor Day than by actually planting a tree? If you don't have a yard—don't fret!—you can still get involved. Hawaiian Eco Tours hosts horseback tree planting tours at the historic Gunstock Ranch, where visitors can plant a trackable tree in Oʻahu's first Hawaiian Legacy Forest. Of course, you can always just go out and enjoy trees. You can look at them, hug them, maybe give them an ol' pat on the bark. Because without them around, Hawaiʻi just wouldn't be the same, and advocacy groups like The Outdoor Circle intend to keep Hawaiʻi green for the foreseeable future.
3. Celebrate Lei Day Virtually
In Hawaii, Lei Day is May Day, and has been since the first official Lei Day in 1923. Like May Day, Lei Day celebrates the beginning of spring with grand festivities, parades across all islands, dancing—in the form of hula—and places a heavy emphasis on exceptional lei, hence the name. Unfortunately, last year's Lei Day festivities had to be canceled due to COVID-19, but the City and County of Honolulu is looking to make a return to form … virtually! This year, the 2021 Lei Court Investiture will be streamed on the Department of Parks and Recreation's social media platforms. That means anybody can watch the ceremony, hula and festivities you would normally see at the Kapi'olani Park Bandstand on Lei Day, as long as you have access to a phone or computer.