Book 'em again, Danno! New "Hawaii Five-O" returning to TV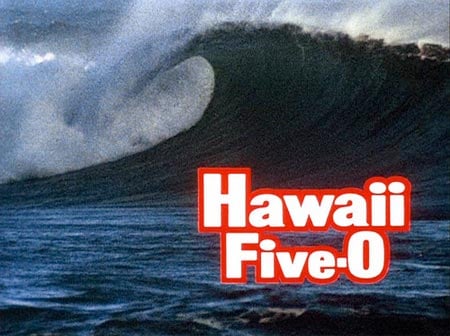 CBS is readying a brand new version of its classic Aloha State crime drama Hawaii Five-O for the age of high-definition screens and reality television.
Ed Bernero, executive producer of the network's popular crime procedural Criminal Minds, told The Hollywood Reporter today that he was on board to oversee production of the new Five-O. The series will, once again, be filmed on location in Hawaii. And the famously groovy opening theme will be back as well, with a few modern tweaks.
That's the good news. So what might fans want to worry about now?
First, Bernero's description of the project as "Hawaii Five-O 2.0." Seriously, Ed … 2.0? Kind of five years ago, don't cha think? We're also kind of iffy on the character set-up for the new Five-O.
The series will again follow the moody detectives of the fictional Hawaii state police department "Five-O" unit as they rid us of our Islands' worst malefactors. But this time around, Five-O will be headed by Chris McGarrett.
Uh-huh. The son of square-jawed, stern-voiced Five-O head Steve McGarrett, played to iconic perfection by the late Jack Lord in "Hawaii Five-O 1.0." Call me cynical. But I'm detecting a potential for unresolved father-son issues here that doesn't exactly fill me with much aloha for the redux. (Did Steve McGarrett even have a personal life? A personality?)
Bernero told The Hollywood Reporter that he would, "try to keep as much of the original show as possible. … I'm not trying to reinvent it." He did, however, promise updated storylines, characters and misdeeds to match modern crime procedurals like his own Criminal Minds.
Bernero also promised a new take on Steve McGarrett's famous case-closing line, "Book 'em, Danno." Go ahead … worry about this, too.
Hawaii Five-O remains one of the longest-running programs in television history. More than 278 episodes were filmed between 1968 and 1980, a feat surpassed only by NBC's still-airing legal drama Law & Order.
CBS did not announce when the new Hawaii Five-O would go into production, or when it would debut on the network's schedule.
Our guess? Look for a premiere just after a return of Jake and the Fatman is announced.