Chef Profile: Bonita Lao
The Waimea, Hawaii born and bred chef, trained in the top kitchens of San Francisco, Honolulu and Australia, has her own brand of sustainability activism.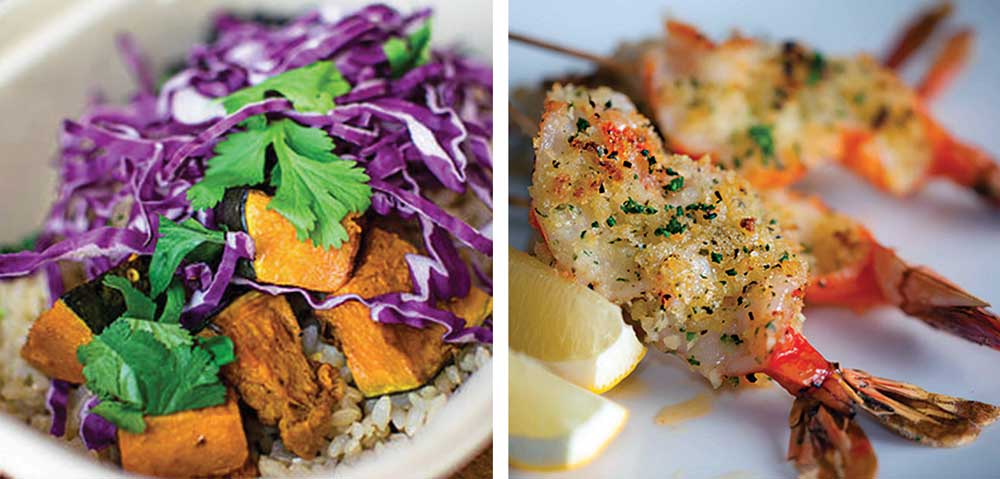 I've never understood 'support local business' until now that I have my own." Big Island chef Bonita Lao is thinking out loud. "Support people's work, their visions. It's hard because of the cost of living and so many factors, but it's important to get people on board because that's what's really going to make a change."
In her own way, Lao, Waimea born and bred and a product of top kitchens in San Francisco, Honolulu and Australia, is a sustainability activist. Seven years after coming home to start Bonita Lao Catering, which features field and sea ingredients from the Big Island on upscale menus for elite clients, a year ago she opened Laulima Food Patch, a healthy fast-casual spot in Kona.
"My intention when I moved back was to work with local agriculture and support local farmers because we live on an island. You have Merriman and Daniel Thiebaut and Amy Ferguson-Ota, but otherwise if you wanted to get local, well-done food you had to go dine at the hotels," Lao says. "I wanted to make it so that it was something more people could be doing, less things could be imported and everything that we cook here can be from this island. We grow everything so well there's no reason we can't use everything that's from here."
The range between Lao's two operations is dramatic. At a recent Outstanding in the Field dinner in Hawi, where tickets cost $210, Lao's catering crew kiawe-smoked and braised lamb shoulder and served it with a Wow Farm tomato jus, braised greens from Adaptations and an Okinawan sweet potato-coconut milk puree. At Laulima, where the fare centers around burritos, sandwiches and hot bowls, customers can order off the menu or choose ingredients to custom-build their own meals.
"People can have amazing food that is very easy to make, but they just don't know how to put it together," Lao says. "So Laulima is a build-your-own-salad-inspired bowl place. Seventy percent of all our produce comes from the Big Island. We make everything in-house from scratch. It's my take on giving people a healthier alternative, and it can also be culinarily exciting and not just a boring salad."
Lao loves it when visitors and locals pick up on her message. She especially loves it when customers who may not otherwise eat healthy become regulars. "I want everyone to be able to have it. You don't have to cook in a five-diamond kitchen," she says. "You can teach everyone to make it."