Everything you always wanted to know about Oahu shopping but were afraid to ask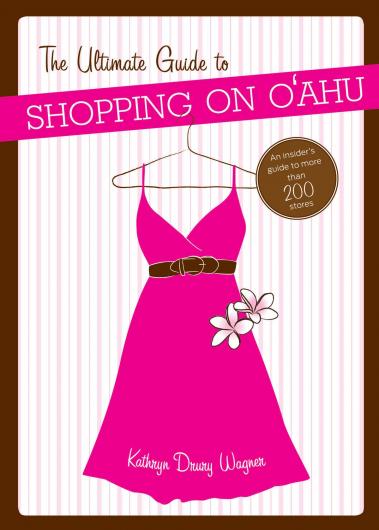 You're on Oahu post-Christmas with a little bit of gift cash. The economy being what it is … do you save it, or spend it?
"Recession, shmecession—all you need is a little retail therapy!" writes Honolulu-based writer Kathryn Drury Wagner in her new book, The Ultimate Guide to Shopping on Oahu.
Wagner's prose is sassy and spunky. She points out standout items wherever she goes, shares the inside scoop on regular sales, primo parking spots and offers tips on returns policies. It's the kind of information die hard shoppers might give their left arm for, if not a leg. (After all, you'll need both feet should you take on all 11 pages of shoe stores.)
Wagner's knowledge is first hand—having spent months "researching" stores for the book and a few years as executive editor and resident fashion expert at our sister publication, HONOLULU Magazine. The guide features 200 stores, ranging from Hawaii outlets of classic Mainland standbys to the kind of retail we found most interesting: Island boutiques featuring Island designers.
Among them:
• Muumuu Heaven, a Kailua shop whose owners, Deb and Eric Mascia rescue vintage aloha wear, transforming the fabric into sleek, one-of-a-kind skirts, tops, dresses and even pillows.
• alliway, Honolulu-based designer Alli Kim-Czerniak's flagship stores offering her various lines of jewelry— none of it over $300— and fashions and handbags from other local designers.
• Manuhealii, home to "kitsch-free, contemporary Hawaiian" garments for men, women and children, and home décor items blending Hawaiian quilt pattern traditions and Polynesian aesthetics. Most prices are under $100.
In Honolulu on January 24? Stop by The Ultimate Shopping Experience at Honolulu Design Center's Cupola theatre for just that. More than a dozen retailers featured in The Ultimate Guide will be there with their wares. Wagner will be there, too.
Bring a credit card.