How to Avoid Tourist Traps in Hawai'i
Get a more authentic experience with these tips.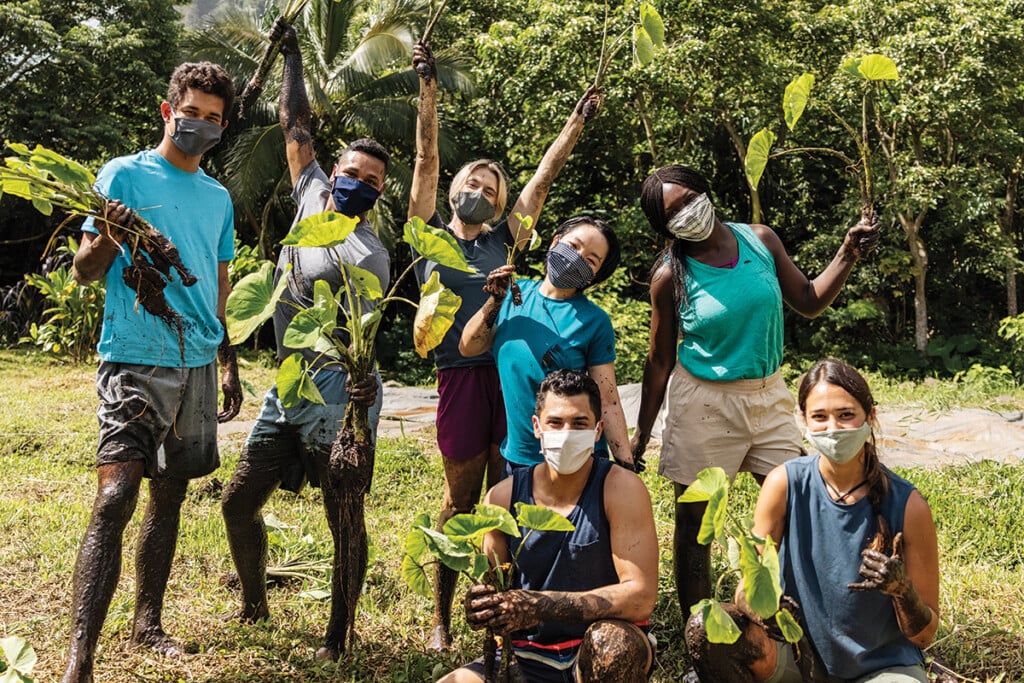 We've all been there.
You arrive at your destination only to be greeted by hoards of other tourists rolling suitcases along congested sidewalks and standing in line outside chain restaurants.
This isn't what you envisioned.
If you're looking for an authentic experience and a deeper connection to the islands while vacationing in Hawaiʻi—and who isn't?—here are some tips.
Leave the resort
Every island has a resort district—waikīkī on O'ahu, Kā'anapali on Maui—that's set up so you never have to leave. There are beaches, pools, boutiques and restaurants all within walking distance. And while that may be convenient, you'll be missing out on a lot. Explore neighborhoods that are outside visitor-centric areas. On O'ahu, wander around Kaimukī, which boasts quiet coffee shops, quaint eateries and a great indie bookstore called Da Shop: Books + Curiosities. On Maui, spend time in the paniolo town of Makawao with art galleries, cute boutiques and a trail through the Makawao Forest Reserve. Do some research before your trip to learn about public parks, city-run botanical gardens, food trucks, bakeries, locally owned shops and hiking trails outside resort areas.
Ask a local
Sometimes the best travel advice isn't found in a guidebook. Getting local recommendations—from blogs written by locals to advice from the Hawai'i-born uber driver—often results in unexpected finds. Like the food truck that serves amazing blackened 'ahi in an industrial area of Mililani on O'ahu. Or the small kitchen in Hanapēpē on Kaua'i that makes fresh taro and sweet potato chips. If locals like it, there's a really good chance it's not a tourist trap.
Avoid chain restaurants
One of the best things about traveling—in Hawai'i or anywhere—is sampling the local cuisine. Thanks to Hawai'i's diverse and multicultural population, you can find just about every cuisine in the islands: Vietnamese street food, Szechuan noodles, Burmese curries and, of course, authentic Hawaiian fare. Hawai'i also has its own unique dishes and desserts, including saimin, shave ice, loco moco, malasadas and spam musubi.
Connect to the culture
Sites like 'Iolani Palace on O'ahu and 'Īao valley on Maui are popular visitor attractions, and their significance extends to the culture, history and even ecology of the islands. Learning about and visiting these sites connects you with Hawai'i and its people. Discover traditional Hawaiian agricultural practices by volunteering at a lo'i kalo (irrigated terrace for growing taro). Take a guided hike or whale-watching tour with experts and naturalists. Find meaningful experiences where you can learn more about the people, the cultures and the place, and you'll leave the islands with a deeper connection—and more appreciation—than when you arrived.
This story was originally published in our HAWAI'I Magazine Winter 2023 Issue. Buy a copy here.