How to Make Hawai'i-Style Huli-Huli Chicken
Turn! Turn! Turn!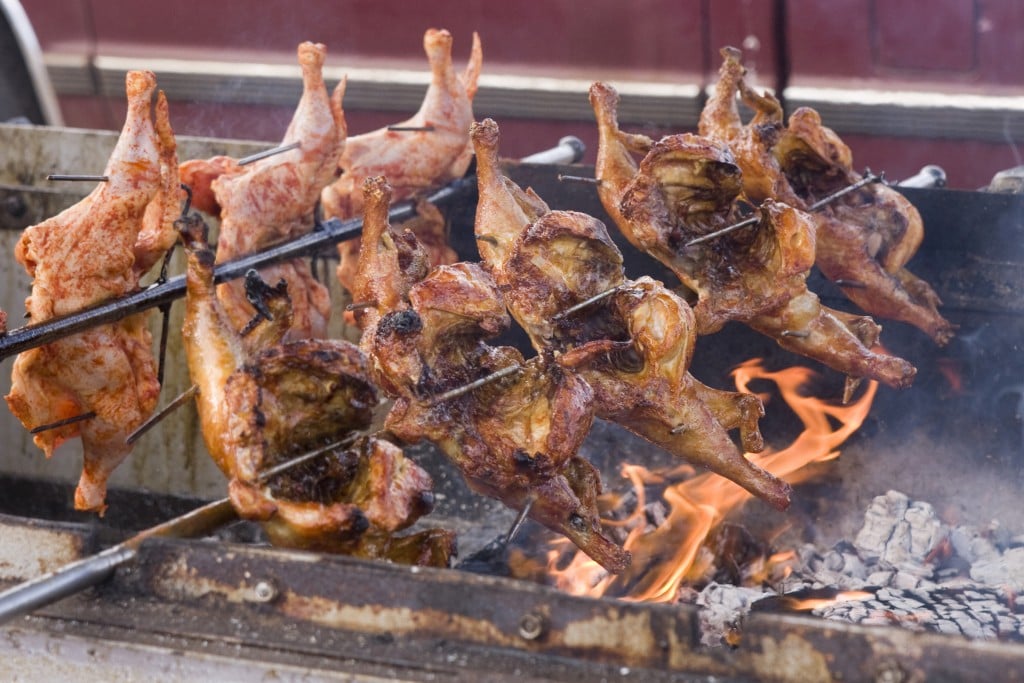 You ask. We answer.
HAWAII Magazine reader Walter Brown of San Francisco e-mailed us:
How can I obtain the original Ernie Morgado recipe—not the bottled stuff— for authentic Huli-Huli Chicken? Can you send it to me?
First off, we'll just say that we understand Walter's desire for the recipe.
Huli-Huli Chicken is one of those great "only-in-Hawaii" foods. In 1955, Ernest Morgado of Pacific Poultry barbecued his version of teriyaki chicken for a farmers gathering.
The chicken was such a hit, it became a favorite Hawaii fundraiser, raising perhaps millions over the ensuing years for schools, softball teams and hula halau (hula groups).
The chicken was cooked between two grills. The grills had to be flipped over. And since huli is the Hawaiian word for turn, thus was born the name Huli-Huli Chicken.
Huli-Huli chicken all but disappeared after Morgado asserted his rights to the trademark, and started marketing a bottled sauce under that name.
Of course, you can still buy Huli-Huli-style chicken in the Islands, practically anywhere you see billows of great-smelling smoke emanating from a large roadside grill. It won't be called Huli-Huli Chicken. But that's pretty much what it is.
Morgado's exact recipe is a trade secret. But here's my personal recipe, which, if you ask me, is better.
This is a marinade recipe, so don't be fussy about measuring. Jus' do 'em to taste.
The recipe is enough for about three chickens, split in half.  You can use chicken pieces if that's what you have. Marinate your chicken for at least a half-hour.
1/3 cup ketchup
1/3 cup soy sauce
1/4 cup brown sugar
1/4 cup honey
1/4 cup sherry
1-2 Tbsp. sesame oil
1-2-more pieces ginger root, crushed
3 cloves garlic, crushed
Worchestershire sauce to taste
Sriracha or Asian chili paste (or red pepper flakes) to taste
Squeeze a lemon in if you've got one
Brush the chicken with the remaining marinade while cooking over a grill. And don't forget to huli the chicken.
Finally, feel free to invite us over.