How to Make the Most of Your One Day on Oʻahu
Stuck with a long layover on Oʻahu, or just here on a short jaunt? Here are tips on how to make the most of your time.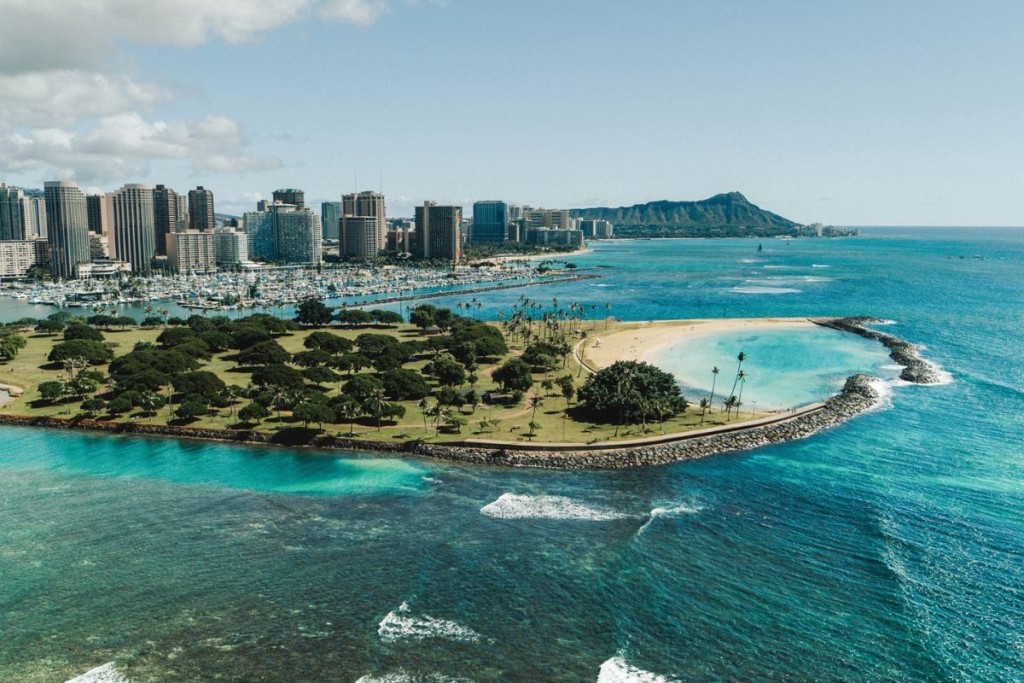 Daniel K. Inouye International Airport is a bustling hub for international, domestic and interisland travel, making O'ahu a pitstop for countless U.S. travelers heading to or from Asia or Australia. Even interisland travelers flock to Oʻahu, aptly known as the Gathering Place, on business trips and quick getaways.
So, if you're stuck with a long layover in Honolulu or are contemplating adding a short jaunt to the island during your vacation, you're in luck. However, with no shortage of breathtaking beaches, Instagram-worthy hikes and award-winning restaurants, traveling to Oʻahu can be overwhelming. There are just so many options. Here are a few travel pointers and recommendations to make planning easier.
Tips on Transportation
Transportation is always a concern for travelers, and a common question among visitors to Hawaiʻi is if renting a car is necessary. Gas prices are high across the U.S., and Oʻahu is no exception. Fortunately, the island has an extensive bus system called TheBus that operates around the entire island. TheBus makes convenient stops at popular attractions such as ʻIolani Palace in Downtown Honolulu, Pearl Harbor just a few miles outside of Honolulu, the Polynesian Cultural Center in Lāʻie and even Turtle Bay Resort on the North Shore.
For those only interested in going to Waikīkī, TheBus is an affordable option from the airport. Uber and taxis can also get you to Waikīkī but they'll cost more. Once you arrive in the iconic district, trendy shops, classic restaurants and beautiful beaches are all within walking distance, as well as the Honolulu Zoo, Waikīkī Aquarium and Kapiʻolani Park. Along with TheBus, the Waikīkī Trolley also takes visitors to popular attractions in the area. Another transportation option is to rent a bike with Biki, the city of Honolulu's bike– sharing system. There are more than 100 convenient locations to pick up and drop off a bike in Waikīkī or Honolulu.
However, it's no surprise that renting a car comes with advantages. For one, TheBus doesn't allow large carry-ons like suitcases, and you certainly can't haul one while riding a bike. With a rental car, travelers can stow their belongings in the trunk of the car. Renting a car also makes it easier to explore areas outside of Waikīkī—which is recommended—and visit beaches and places not accessible by public transportation. And it's convenient, allowing visitors to travel at their own pace. You won't waste any precious time waiting for a bus; instead, you'll be out exploring more of Oʻahu. Now, here's a loose itinerary on how to spend a day on the island.
Morning: Work up an appetite then refuel with breakfast
Here on the island, travelers will find a selection of incredible trails from which to watch the sunrise, but if you're not up and about that early, be sure to check them out later in the morning for their great views. The Diamond Head Summit Trail, just a short drive from hotels in Waikīkī and about 30 minutes from the airport, leads to Lēʻahi's peak and its panoramic view of Honolulu and beyond. Keep in mind out-of-state visitors will need to make reservations. If you're looking to get out of Waikīkī, the Kaʻiwa Ridge Trail, commonly known as the Lanikai Pillbox Trail, treats hikers with breathtaking views of the Windward Side. Early bird hikers can watch as the sun rises above Mokulua islets.
After your morning hike, grab a hearty breakfast to replenish and prepare for the rest of your day. If you climbed to the top of Lēʻahi, reward yourself with a meal at Koko Head Café. "Top Chef" alum Lee Anne Wong started the popular brunch spot known for its cornflake French toast and savory egg skillets. After hiking the Lanikai Pillbox trail, head to nearby Cinnamon's Restaurant to indulge in lilikoʻi pancakes or a kalūa pork eggs Benedict.
Late Morning: Bask in the sun at the beach
From Honolulu, make your way to Waimānalo Beach Park. Here, you'll find a mile of sandy shore and clear, turquoise water. If you're in Kailua, head to Kailua Beach Park with its vast stretch of sand and gentle surf. Both beaches have public bathrooms and showers.
Lunch: Grab a quick bite
Hungry? Stop at Kalapawai Market, which has four locations, including two in Kailua and another in Waimānalo. The local business opened its first market at the entrance to Kailua Beach in 1932, but it wasn't until 2006 that it expanded with a restaurant in Kailua Town followed by eateries in Kapolei in 2017 and Waimānalo in 2021. The three restaurants are reminiscent of old-time neighborhood markets. At the eateries, diners will find deli sandwiches, bentos and poke bowls.
Afternoon: Make a peaceful escape to Kāneʻohe
In the afternoon, drive up to the quiet town of Kāneʻohe. The residential area is surrounded by verdant foliage, with the Koʻolau Mountains as a beautiful backdrop. Here, visitors can stroll through the county-run Hoʻomaluhia Botanical Garden. The 400-acre property is filled with tropical plants and home to native birds like the ʻalae keʻokeʻo, the Hawaiian coot.
If you have time, continue your journey north to the Byodo-In Temple. The temple is a replica of the 950-year-old Byodo-In Temple, a United Nations Heritage Site in Uji, Japan. At the foothills of the Koʻolau Mountains, the nondenominational temple is a peaceful sanctuary where visitors can explore the grounds and visit reflection ponds filled with hundreds of koi (carp). Make sure to ring the large bon-sho, a sacred bell that is believed to cleanse the mind of evil and temptation.
Late afternoon: Stop for a snack at 7-Eleven
Snacks are taken seriously in Hawaiʻi. Locals flock to crack seed shops, convenience stores and even gas stations for bite-size treats only found in the Islands. And 7-Eleven is a local favorite for li hing candy, Spam musubis and Slurpees. The chain has more than 40 locations on Oʻahu, so it's impossible to miss!
Dinner: Toast the day with a mai tai
After a busy day on Oʻahu, slow down and sip on a mai tai at a beachfront bar in Waikīkī. Check out Duke's Waikīkī at the Outrigger Waikīkī Beach Resort; the Mai Tai Bar at The Royal Hawaiian; or House Without a Key at the Halekūlani, where Earl's, a poolside bar, recently opened. And whichever place you wind up at, make sure to toast your epic day on Oʻahu.