Kuhio Highway on Kauai Reopens This Week After a Yearlong Closure
Now visitors can access Kee Beach, the Kalalau Trail and other north shore spots—but only in limited numbers.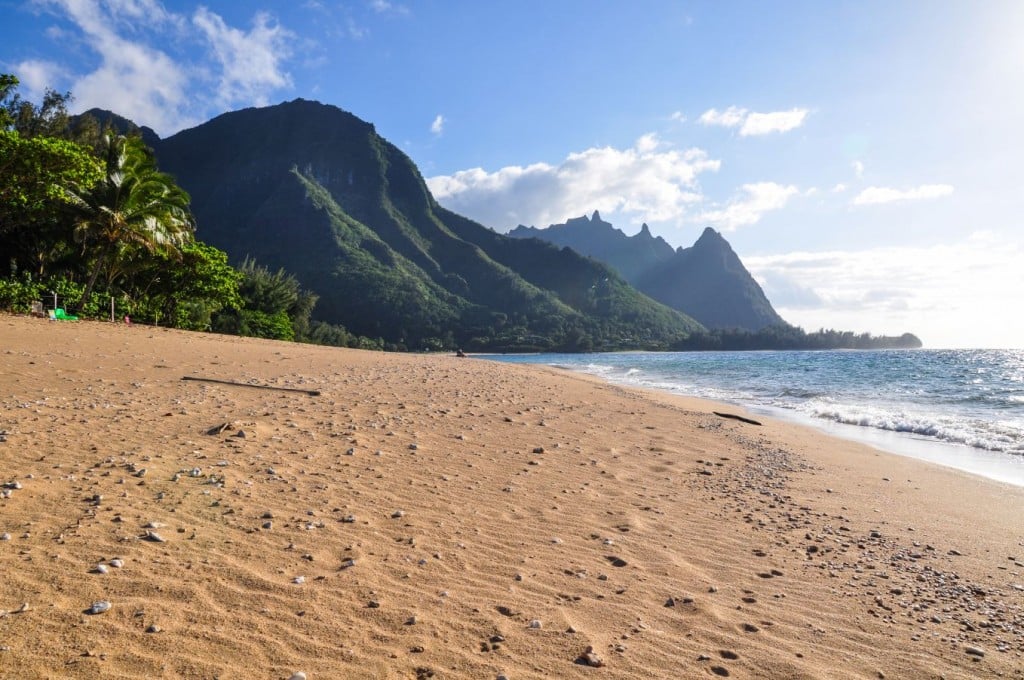 A 2-mile stretch of Kuhio Highway on Kauai's north shore reopened on Monday, after a 14-month closure due to torrential rain and flooding. The highway, which leads to the popular Kee and Tunnels beaches and Haena State Park, had been inaccessible to the general public.
That means these beaches, as well as the Napali Coast State Wilderness Park and the popular Kalalau Trail, are now open—but only to a limited number of visitors.
The newly implemented Haena State Park Master Plan limits the number of visitors to 900 a day. (An estimated 3,000 visited the area daily before flooding closed the highway last year.) Advance reservations are now required for all vehicles, walkers, bikers and shuttle riders entering Haena State Park and day hikers accessing the Kalalau Trail. Reservations can be made here, up to 14 days in advance. (Hawaii residents are excempt from this.)
What you need to know if you're planning to visit this part of Kauai:
Non-Hawaii residents who want to visit Haena State Park are required to purchase a park entry reservation ($1 per person) or an online parking reservation ($5 per vehicle) prior to arriving at the park. A parking reservation includes park entry for the driver and passengers of the vehicle.
Day hikers on the Kalalau Trail to Hanakapiai Stream or Hanakapiai Falls do not need to get an additional permit. However, hiking beyond the 2-mile mark at the stream crossing requires an overnight camping permit from the state Department of Land and Natural Resources. Click here.
The new parking lot only accomodates 100 vehicles. If there are no more stalls available, you are not allowed to park along the highway. Cars parked illegally are subject to a $200 fine.
Consider taking a shuttle to this area. The new Kauai North Shore Shuttle runs from Princeville Makai Golf Coub to Haena State Park. Online reservations are required.
Visitors should expect delays from 30 to 90 minutes in each direction approaching the Hanalei Bridge. There will be ongoing roadwork along Kuhio Highway. For current road conditions, click here.
Drive slowly through this area. When passing on one-lane bridges, alternate every five to seven cars.
As always, be respectful of the place and people who live here. Dipose of trash properly, park in marked stalls, don't walk on the reefs and use reef-safe sunscreen.
SEE ALSO: How Kauai's North Shore has Changed Visitors
"This is a rural community that has suffered tremendously and it will take traveling lightly, slowly and respectfully to help them transition back to the large number of visitors that are now accessing the area," says Sue Kanoho, executive director of the Kauai Visitors Bureau.
She recommends visitors read and sign an "aloha pledge," which you can find here. It offers advice and reminders on how best to traverse the area.