Molokai-2-Oahu paddleboard event's 32-mile open-ocean races slated for Sunday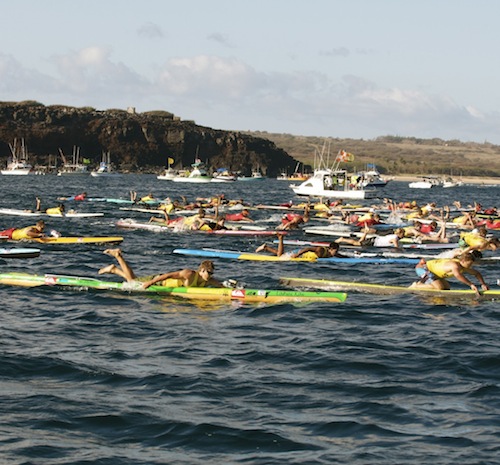 Nearly 300 top endurance athletes are getting ready to do battle with strong currents and waves in the 16th annual Molokai-2-Oahu Paddleboard World Championships, slated to get under way at 7:30 a.m. this Sunday, July 29, on Molokai's Kaluakoi Beach.
Athletes on both prone and stand-up paddleboards (SUP) will compete in solo and team races on the course — a 32-mile, open-ocean crossing of the famously unpredictable Kaiwi Channel, also known as the Molokai Channel.
Some of the fastest athletes will complete the crossing in just under five hours. The race record for the crossing to Oahu's Maunalua Bay Beach Park (south shore, near Hawaii Kai), is held by Jamie Mitchell, of Australia. The 10-time champion has completed the crossing in 4 hours and 40 minutes. Mitchell will not race this year.
Live race updates will be broadcast on Facebook and Twitter. A race day expo will be held near the finish line, 10 a.m. to 4 p.m. on Sunday, at Maunalua Bay Beach Park. For additional information about the event, click here.