The 5 Best New Restaurants in Hawaiʻi in 2023
Start making your reservations at these restaurants, voted as the Islands' best new eateries in our 2023 Readers' Choice Awards.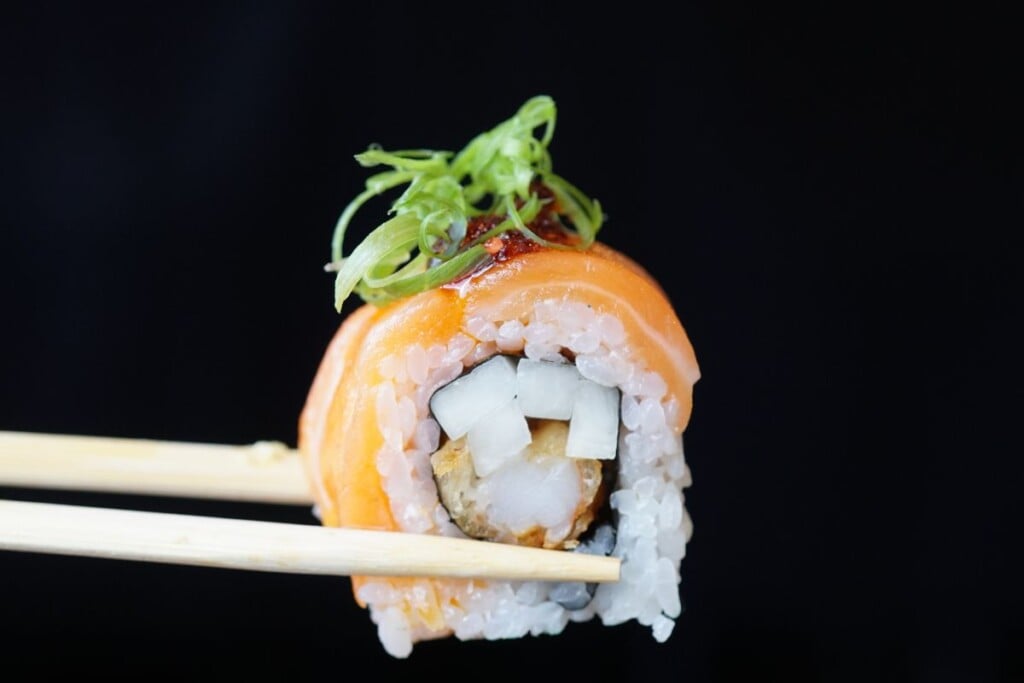 While forever altered by the pandemic, Hawaiʻi's dining scene remains vibrant and diverse with restaurateurs and chefs ready to remind diners of the glory of eating out, whether it's sharing plates of creative izakaya or feasting alone on an entire sourdough pizza. Even through economic turmoil, shipping delays and labor shortages, Hawaiʻi restaurants are persevering to provide exquisite dishes made with local ingredients, and delivering it with attentive service. And established eateries aren't the only survivors and thrivers. New spots are also opening across the Islands. Here are the five best new restaurants in Hawaiʻi in 2023, according to our readers' votes.
1. Papaʻaina, Maui
Nestled in one of the oldest hotels in Hawaiʻi, Papaʻaina at the Pioneer Inn in Lahaina serves a brunch you won't find anywhere else on Maui. Led by award-winning chef Lee Anne Wong, Papaʻaina sources as many ingredients from the Islands' producers as it can, including all of its beef, pork and seafood locally. Utilizing Maui-grown ingredients, the restaurant is as inventive as it is resourceful, with clever flavor twists on brunch dishes and local favorites. The cheddar furikake biscuit is rich with bursts of umami and even better dipped in a cup of maple coffee butter. Szechuan beef gravy slathers a poached egg in the Mapo moco. Seared mahi and avocado top an English muffin with a generous miso hollandaise in the mahi Benedict. And the tropical fruit plate features at least 12 ingredients picked at their peak to ensure they're exploding with flavor. Brunch is a feast at Papaʻaina, and now dinner is too: The restaurant has expanded its hours to include the evening meal, which also features one-of-a-kind dishes made with local ingredients.
658 Wharf St., Lahaina, papaainamaui.com
2. Fig & Ginger, O'ahu
Fig & Ginger started as a pop-up charcuterie company, creating beautiful spreads of sliced meats and fine cheeses, and now serves brunch at its recently opened first brick-and-mortar spot. At the café, diners will find fluffy French toast with Chantilly cream; crispy corn fritters with poached eggs, sun-dried tomatoes and eggplant chutney; an egg sandwich with ham, arugula and goat cheese on a croissant; and even baked meatballs in a rich tomato sauce and served with pesto toast. Diners can still order the Instagram-worthy charcuterie boards, too.
1960 Kapiʻolani Blvd. #103, Honolulu, fghonolulu.com
3. Marlow, Maui
Since it first opened its doors, Marlow has been luring residents and visitors to Pukalani, Maui, with its Neapolitan sourdough pizzas. But that's not all this stunning modern-yet-rustic open-kitchen-style restaurant is serving up. Daily specials go beyond pizzas, like Chelsea Gem clams and seared flank steak. The dining experience turns first-timers into regulars. Spearheaded by Maui chef Jeff Scheer, Marlow—like other restaurants on this list—strives to source its ingredients locally, resulting in a seasonal menu. But whatever the month, diners can find a regular offering of white pies like the funghi pizza with oyster mushrooms from Lapaʻau Farms and the broccolini pizza with the namesake ingredient from Kupaʻa Farms, as well as red pies like the classic Margherita and the braised pork with lilikoʻi butter.
30 Kūpaoa St. A104, Pukalani, restaurantmarlow.com
4. Nami Kaze, O'ahu
Opened at the tail end of 2022, Nami Kaze is one of the most talked about spots to hit Oʻahu's restaurant scene—and the buzz isn't just on-island. The restaurant was a James Beard semifinalist for 2023 Best New Restaurant. Chef and owner Jason Peel serves a wildly creative brunch during the day and transforms the menu to offer izakaya-style small plates at night. It recently launched a new omakase experience, too. Brunch includes shrimp and tofu Benedicts with rich hollandaise, savory Chinese-style omelets and Japanese sandos on homemade bread. For dinner, diners can select handmade sushi rolls or order a spread of exquisite small dishes—many made with local ingredients—to share, including pickled beets, charred bok choy, patatas bravas made with Hawaiʻi Island ʻulu (breadfruit) and prawns from Kauaʻi.
1135 N. Nimitz Highway, Honolulu, namikaze.com
5. Margotto Hawai'i, O'ahu
Oʻahu now has a truffle-focused restaurant: Margotto Hawaiʻi. The restaurant offers truffle-centric tasting menus that fuse Japanese and French cuisines, with a bit of Italian flare. Margotto e Baciare first launched in Tokyo back in September 2014, and with the Oʻahu opening, local truffle enthusiasts can now get their fix right here at home.
514 Piʻikoi St., Honolulu, margotto-hawaii.com
See all of the winners of our 2023 Readers' Choice Awards in our latest issue, which you can buy here. Better yet, subscribe and get HAWAIʻI Magazine delivered to right to your mailbox.