The Iconic Liliha Bakery Opens New Location in Central Oʻahu
This is the Honolulu bakery's fifth location—and yes, you can get Coco Puffs here, too.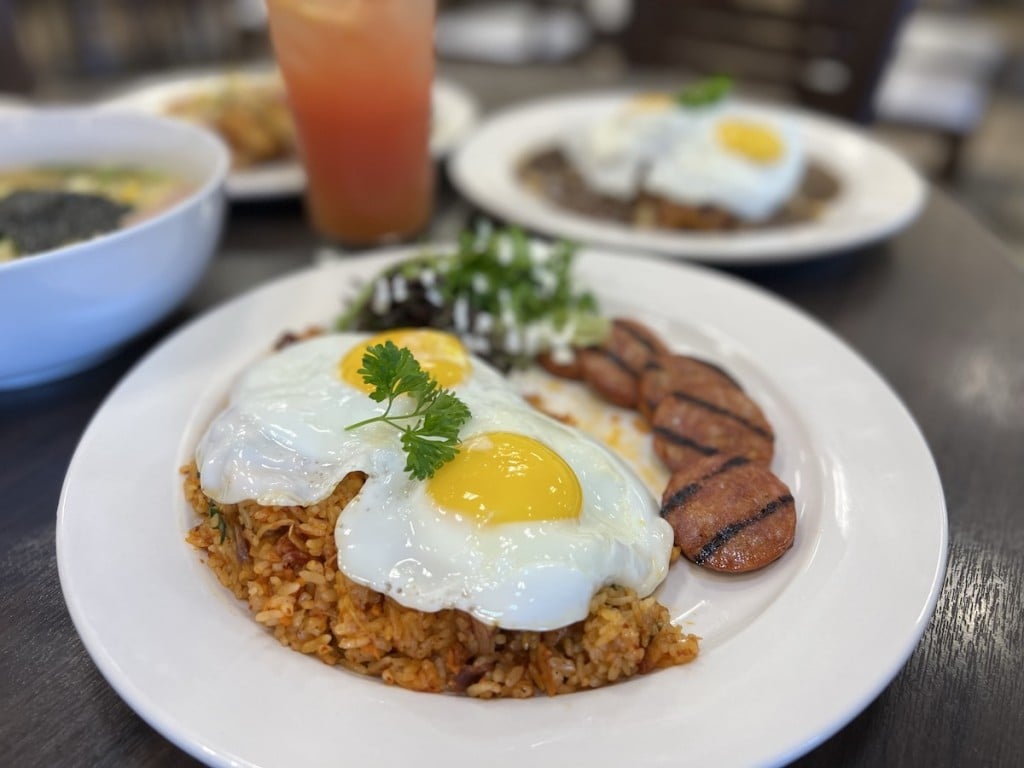 Known for its all-day breakfast and addictive Coco Puffs, Liliha Bakery has been local favorite since it opened in 1950.
Starting today, Aug. 31, the bakery opens its fifth location, this time in Pearl Highlands Center in Central Oʻahu. It opened its fourth location in November 2021 in the International Market Place—its only in Waikīkī.
This location is about 15 minutes from the Pearl Harbor National Memorial and about 25 minutes from the hotels and resorts in Ko ʻOlina.
Like its other locations, Liliha Bakery at Pearl Highlands is a full-service coffee shop and bakery sprawling over 7,000 square feet. It will serve breakfast all day, and lunch and dinner, and the bakery will offer everything from decorated cakes to poi mochi doughnuts (a must!) and, of course, its popular Coco Puffs.
Popular items include fluffy hot cakes, loco moco, oxtail soup, kim chee fried rice, hamburger steak with brown gravy and something called the Waffard (a waffle with custard, blueberries, strawberries, mixed nuts and whipped cream). While it doesn't have the same kind of diner-counter experience as its original location, the food is the same—hearty, wholesome and supah local brah.
The bakery is a must-visit; its counter boasts a lineup of more than 150 different types of fresh, made-from-scratch pastries, cakes and pies. Some favorites include poi mochi doughnuts (super chewy and unique), Chantilly cake (a classic local favorite), apple turnovers (flakey and delicious) and Jell-O cream squares (popular with kids).
Liliha Bakery first opened in Honolulu in 1950 by the Takakuwa family, who sold the company to local businessman and restauranteur Peter Kim in 2008. Kim opened a second location on Nimitz Highway in 2014, a third at Ala Moana Center in 2019 and a fourth (its largest) in Waikīkī in 2021.
Starting Aug. 31, Liliha Bakery in Pearl Highlands Center will be open from 6:30 a.m. to 10 p.m. daily, serving all-day breakfast, lunch and dinner. Free parking. 1000 Kamehameha Highway, Pearl City, (808) 455-1188, lilihabakery.com.