Here's Why You Need to Taste Zippy's Malasada Hybrid
The Mochizada from Zippy's is the "love child" of a traditional malasada and mochi.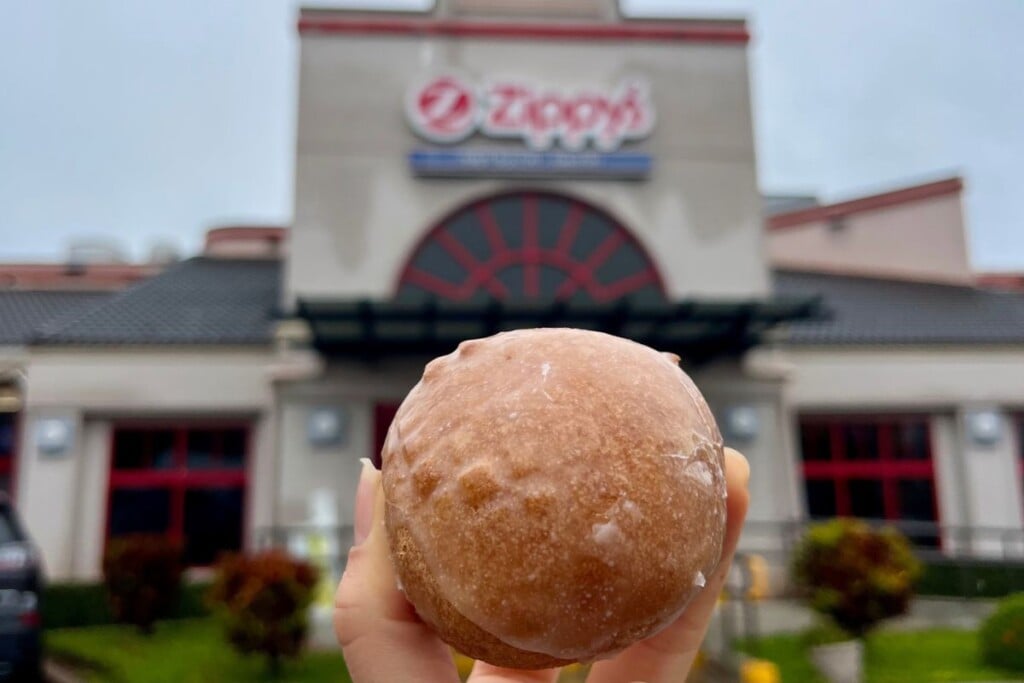 Cross soft Japanese mochi with a fluffy Portuguese malasada and the result is an out-of-the-ordinary but delightful mochisada.
"It's the love child between malasadas and mochi," says Kevin Yim, the vice president of marketing and communications at Zippy's.
At the local chain restaurant—which has 24 locations across Oʻahu, Maui and Hawaiʻi Island—customers can indulge in the malasada hybrid coined the Mochizada. When diners take a bite into a Mochizada, there's first a slightly crispy exterior followed by a satisfying chewy interior. Finished with either a sugar glaze or chocolate coating, these pastries don't hold back on sweetness.
In 2019, the local chain restaurant introduced the Mochizada at its in-house bakeshop, Napoleon's Bakery, and according to Yim, it's been one of the top selling pastries ever since. At each location, the bakery sells about 500 Mochizadas every day, he says.
And the Mochizada is a delicious ode to Hawaiʻi's rich culinary heritage.
Japanese mochi, a sweetened rice cake, was introduced to Hawaiʻi in the mid-1800s by Japanese plantation workers. Along with bringing the pocket-size treat, Japanese laborers also carried on the traditional mochi-making ceremony, called mochitsuki, during New Year's. Today, decades-old operations are dedicated to preparing the traditional confection as well as creating their own unique iterations. Fujiya Hawaiʻi—a mochi shop in Honolulu that opened in 1953—was nominated for a 2023 James Beard Award.
As for the iconic malasada, a pastry synonymous with Fat Tuesday, its story also begins overseas. Portuguese plantation laborers from Madeira and Azores islands introduced a version of the sugar-dusted dessert to Hawaiʻi in 1878. But it wasn't until Leonard Rego opened Leonard's Bakery on Oʻahu in 1953—the same year Fujiya Hawaiʻi began selling its mochi—that these doughnuts became readily available to anyone. Rego, the grandson of Portuguese immigrants, first started selling malasadas on Shrove Tuesday, the day before Lent. Indulging in a box of malasadas on Fat Tuesday is now a local tradition—although malasadas are truly enjoyed any day of the year.
Businesses and residents celebrate Hawaiʻi's multiethnic cuisine, and restaurant menus often reflect the Islands' vast multicultural roots. Here, a meal is often more than just food. It's a tiny window into the customs and traditions that were brought to this small island chain by immigrants from around the world.
Find the Mochizada at Zippy's locations across Hawaiʻi. For more information, visit zippys.com.