These are the Hawaiʻi Semifinalists for the 2023 James Beard Awards
Today, the James Beard Foundation announced its semifinalists, which includes a mochi shop that opened on Oʻahu in 1953.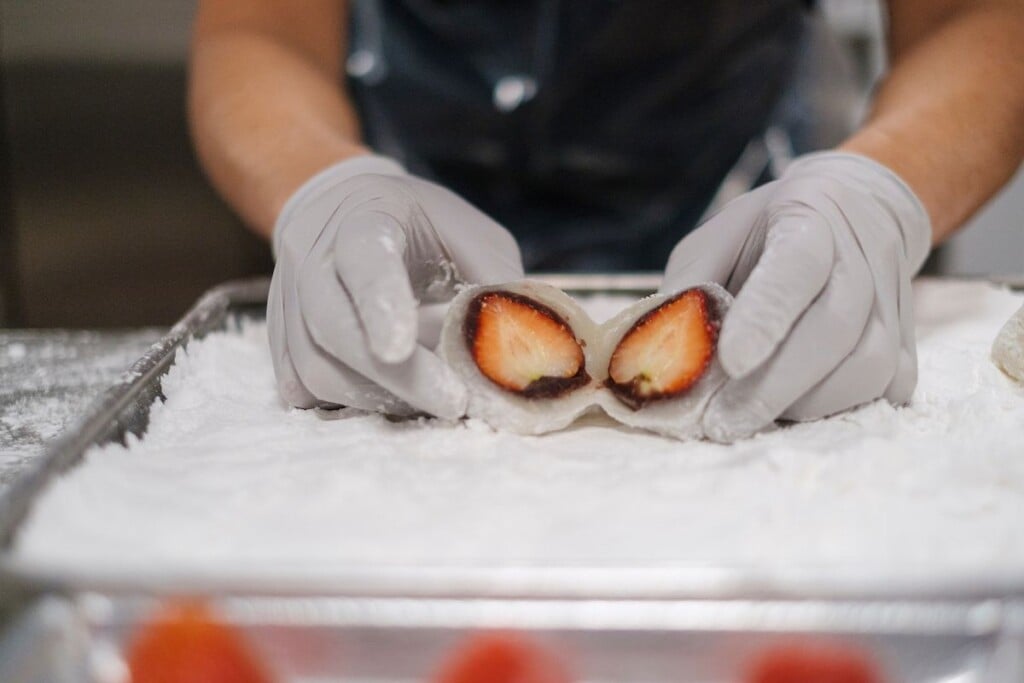 Considered to be among the country's most prestigious honors, the James Beard Awards recognize exceptional talent in the culinary and food media industries. Today, the foundation announced the semifinalists for the 2023 James Beard Awards, which includes 11 Hawaiʻi restaurants and chefs.
From hole-in-the-wall eateries to upscale restaurants, the Islands are home to a standout dining scene. Over the years, local restaurants and chefs have received recognition from the esteemed culinary foundation. In 2000, Helena's Hawaiian Food in Kalihi earned a James Beard Regional Classic Award and in 2003, George Mavrothalassitis of the former Chef Mavro restaurant was awarded the regional best chef award. Almost two decades later, Robynne Maiʻi of Chinatown's Fête brough home the title, winning the 2022 James Beard Award for Best Chef: Northwest and Pacific Region and in doing so became the first female chef from Hawaiʻi to win a James Beard Award.
This year, there is a total of 23 categories with Outstanding Bakery as a new addition. Two Honolulu establishments, Fujiya Hawaiʻi and Breadshop secured spots on the new list. Fujiya Hawaiʻi—a mochi shop that opened in 1953—and Breadshop—a small bakery offering artisanal breads and pastries—are just two reflections of Hawaiʻi's multifaceted restaurant scene.
This year's list also includes previous semifinalists like Bar Leather Apron and MW's Michelle Karr-Ueoka, as well as first-time honors for Keaka Lee of Kapa Hale and Lee Anne Wong of Papaʻaina.
The James Beard Foundation's Restaurant and Chef Awards was established in 1990 and presented in 1991. It's one of five separate recognition programs that celebrates excellence from fine-dining establishments and casual gems to emerging talents and veterans in the industry. Nominees will be announced March 29 and winners will be celebrated at the James Beard Restaurant and Chef Awards in Chicago on June 5, 2023.
Here are the Hawaiʻi semifinalists:
Outstanding Chef:
Andrew Le, The Pig and the Lady, Honolulu
Best New Restaurant:
Nami Kaze, Honolulu
Outstanding Bakery:
Breadshop, Honolulu
Fujiya Hawai'i, Honolulu
Outstanding Pastry Chef or Baker:
Michelle Karr-Ueoka, MW Restaurant, Honolulu
Outstanding Bar:
Bar Leather Apron, Honolulu
Semifinalists for Best Chef: Northwest and Pacific (which includes Alaska, Hawai'i, Oregon and Washington):
Brian Hirata, Na'au, Hawai'i Island
Keaka Lee, Kapa Hale, Honolulu
Sheldon Simeon, Tiffany's, Wailuku
Robert Urquidi, Ethel's Grill, Honolulu
Lee Anne Wong, Papa'aina, Lahaina