Have Aloha Will Travel EP103: Where Hawaiʻi Locals Eat on Fat Tuesday
In honor of Fat Tuesday, aka Malasada Day in Hawaiʻi, this episode is dedicated to guilty food pleasures in the Islands—and yes, malasadas.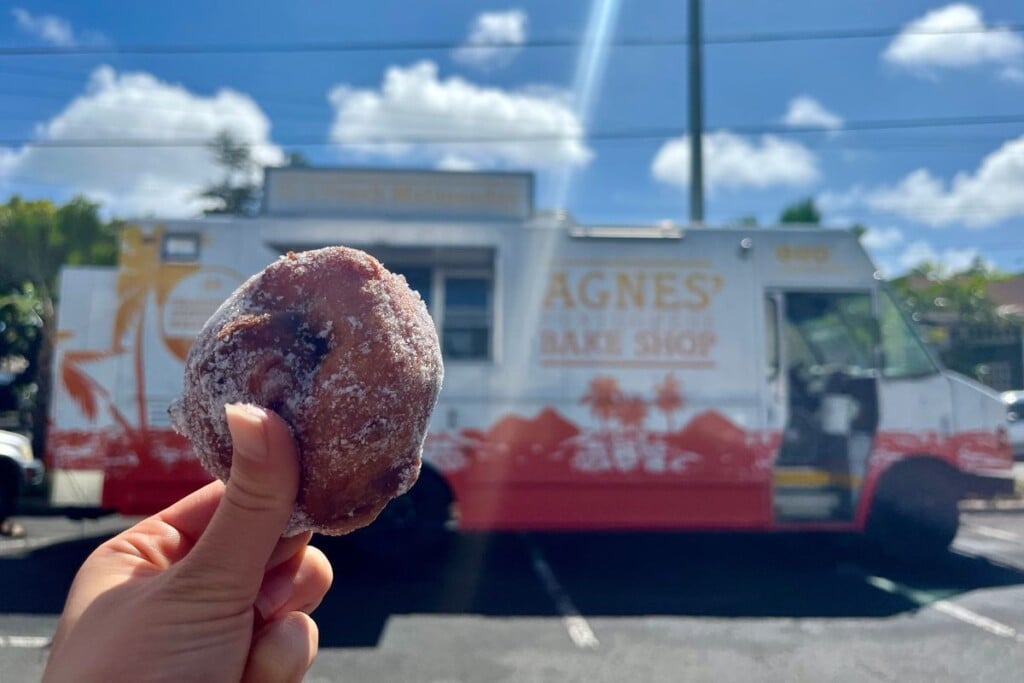 Tomorrow isn't just Feb. 21.  
It's Fat Tuesday, also known as Mardi Gras. In Hawaiʻi, it's more commonly known as Malasada Day; a day to indulge in the popular deep-fried, sugar-dusted doughnuts.  
To celebrate one of sweetest days of the year, Kevin Allen, Catherine Toth Fox and Grace Maeda unpack their go-to indulgent dishes in the Islands—and argue what foods constitute as indulgent—on episode 103 of the "Have Aloha Will Travel" podcast.  
For those wondering about the origins of malasadas and why they can't find them anywhere outside of Hawaiʻi, Cat breaks it down. She also simplifies how to prepare these iconic pastries at home. Better yet, she reveals her favorite spots on Oʻahu to pick up a dozen delicious Portuguese-style doughnuts. 
But this episode isn't all about malasadas. From mochi doughnuts and chiffon cake to 7-Eleven Slurpees and crack seed, there's plenty of sweet treats in the Islands that will bring your taste buds bliss—and we won't mention how the foods will make you feel later. 
And if you have a recipe for poi banana bread, email gracem@hawaiimagazine.com. Or, if you have any thoughts about what foods are truly guilty, email kevina@hawaiimagazine.com.  
Got questions or comments for us? You can email us at media@hawaiimagazine.com. Follow us on social media @hawaiimagazine, and be sure to subscribe to our channel on SoundCloud, iTunes or Spotify. Also, be sure to check out our Shopify for HAWAIʻI Magazine products.