Plans to Reopen Tourism in Hawaiʻi Might Get Postponed Again
Though new COVID-19 cases are slowly declining in the Islands, the state may not be quite ready to let visitors back just yet.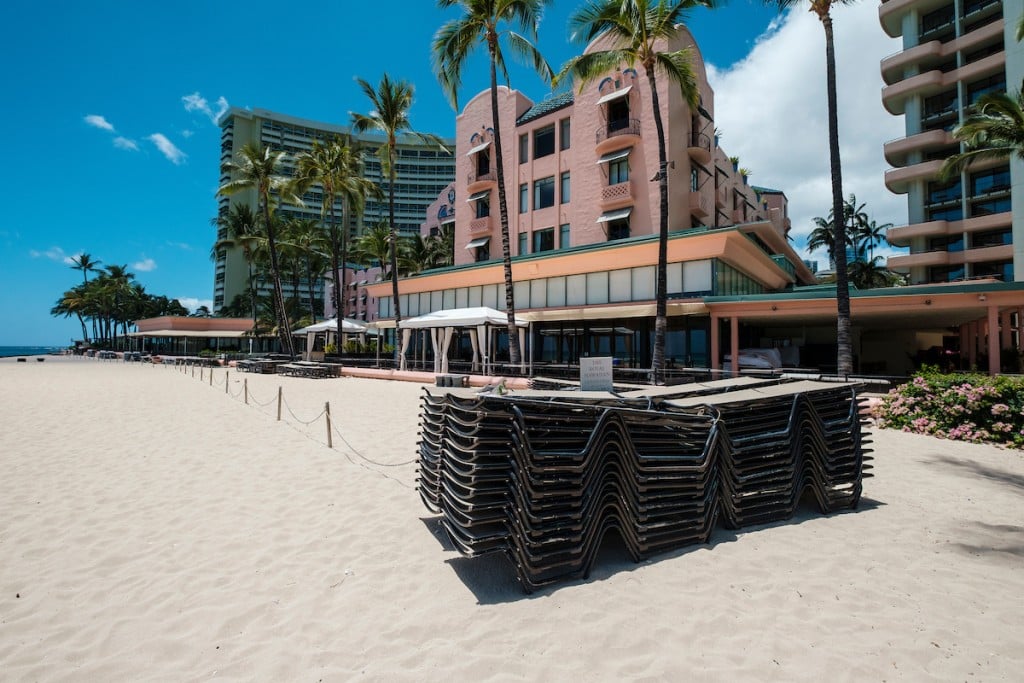 The latest plan was to start a pre-arrival testing program to reopen tourism in Hawaiʻi on Oct. 1.
That might get postponed again.
After a surge in new COVID-19 cases, primarily on Oʻahu, the state implemented another stay-at-home, work-at-home order, with strict guidelines on what businesses can open and restrictions on gatherings and the use of public beaches, trails and parks through the end of September. And now Hawaiʻi Gov. David Ige is considering delaying—for the third time—the start of a pre-arrival program that would allow those who test negative for COVID-19 to bypass the state's mandatory trans-Pacific passenger two-week quarantine. (The plan was originally supposed to launch on Aug. 1.)
"Just talking with many in the industry, it will probably not be Oct. 1," said Ige on Monday during an interview with "Spotlight Hawaii" on Facebook. "But in the next few days we'll be providing a better plan for the scheduling of what those dates would look like."
According to the Hawaiʻi Department of Health, there were 66 new coronavirus cases and one COVID-related death statewide yesterday, bringing the state's totals to 10,844 cases and 100 deaths.
Tourism has suffered since the first statewide shutdown in March. The industry lost out on the summer peak season and now stands to miss the second bump in travel traffic, which runs from Christmas to New Year's. Dozens of restaurants—Chart House Waikīkī, Nobu Honolulu, Top of Waikīkī, Poi By the Pound and Da Kitchen on Maui, Art Café Hemingway on Kauaʻi—have permanently closed and many hotels and resorts have remained temporarily shut down since March.
Kauaʻi is already working on creating "resort bubbles," where out-of-state visitors to the island could stay at self-contained, full-service resorts during their mandatory 14-day quarantine. (Visitors would have to wear an electronic monitoring bracelet, which will be tracked by participating resorts.)
"We understand the need to address the economic hardship facing our tourism-based community, while also preserving the safety of our residents," Kawakami said in a statement released today. "The resort bubble program is an added tool to reopening our economy while we learn to co-exist with this virus. It's not a replacement or the final solution, and we will continue to keep our community updated as we make progress."