Which Hawaiian Island is Perfect for You?
Is there a best island in Hawaiʻi to visit? Find out here.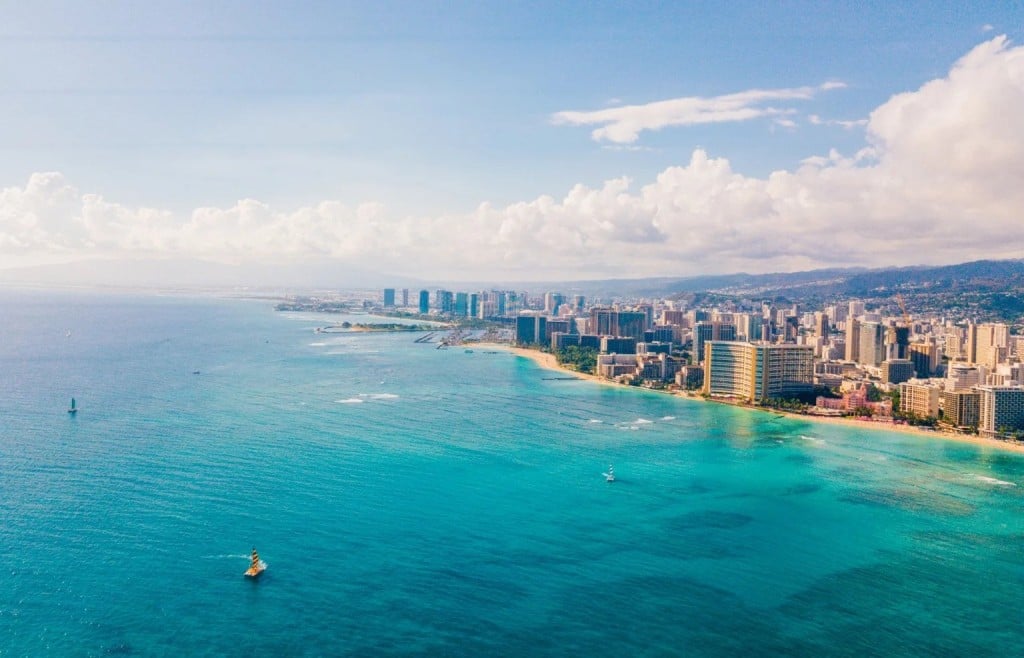 Can't decide on which island of Hawaiʻi to visit? Having pre-vacay headaches trying to decide between Maui, Kauaʻi, Oʻahu and the Big Island? Are you trying to find out which is the best Hawaiʻi island?
Don't fret, we're here for you.
From the glittering sands of Waikīkī on Oʻahu to the epic black sand beaches of Maui and Hawaiʻi Island—and of course, the unique natural splendor that can only be found on Kauaʻi—there are countless reasons why you may want to visit one Hawaiian Island over another. And while there really isn't a "best" island in Hawaiʻi, they're all pretty dang spectacular, there are islands more suited to visitors' needs.
Oʻahu: The Gathering Isle
Traveling families love Oʻahu. Perfect for all ages, there are countless activities and accommodations perfect for parents traveling with young or teen-aged kids. From surf lessons in Waikīkī with some of the best surf schools in the state—like the Ty Gurney Surf School (tygurneysurfschool.com)—to spending a day at the Pearl Harbor National Memorial (nps.gov), making your daily itinerary is easy on the Gathering Isle.
Surfers also flock to the fabled seven-mile-miracle, located on Oʻahu's North Shore. It has been the place to be for wave riders to test their mettle for decades. With perilous barrels at Pipeline, moving mountains of water at Waimea Bay and the walled-up rides at Rocky Point, many spots on the North Shore are best suited for those with a keen understanding of the ocean and their own limitations. But, there are a few beginner breaks, such as Puaʻena Point and Turtle Bay, that are perfectly suited for fledgling surfers.
Oʻahu really is one of the best places to be for a nightlife scene here in Hawaiʻi, where many businesses and bars close well before midnight. Waikīkī and Honolulu are the spots to be if you want to get your drink on and party until the sun comes up, and there are a variety of dive bars, karaoke joints and clubs to choose from.
Maui: The Valley Isle
While every Hawaiian Island has a plethora of postcard-perfect beaches to choose from, beach lovers will find that Maui is truly packed to the brim with epic coastlines and serene shores. You'll find paradise at Kāʻanapali Beach, Wailea Beach, Kīhei Beach, Hoʻokipa Beach and more on Maui. And if you're a fan of black sand beaches, Honokalani Black Sand Beach—on the way over to Hāna—is one of the best.
Foodies will also have a lot to dig into on Maui, which is home to a host of award-winning local eateries. Tin Roof Maui (tinroofmaui.com) in Kahului is so good it helped to put chef Sheldon Simeon on the map as one of Hawaiʻi's best and most relevant culinarians. Ululani's Hawaiian Shave Ice (ululanishawaiianshaveice.com) is also a local favorite and has been pumping out some of the sweetest shaved ice treats for years. And course, you can't talk about Maui food without mentioning Mama's Fish House (mamasfishhouse.com) near Pāʻia which uses fish so fresh, they know when it was caught, where it was caught and the name of the fisherman who caught it.
Kauaʻi: The Garden Isle
With a nickname like the Garden Isle, it shouldn't be surprising that Kauaʻi is home to a host of gorgeous botanical gardens. (You can check out three of the nation's five National Tropical Botanical Gardens on Kauaʻi!). Nature lovers will find an endless supply of outdoor splendors to choose from while on Hawaiʻi's oldest island, from the massive Allerton Garden to what has been labeled as the "Grand Canyon of the Pacific," Waimea Canyon State Park.
Hikers will also find solace trekking Kauaʻi's many trails and paths. Like the North Shore on Oʻahu attracting surfers to its world-class conditions, the Kalalau trail—which snakes in and around the Napali Coast, Kauaʻi's stunning and rugged succession of valleys and cliffs on the island's northern coastline—is a mecca for Hawaiʻi hikers. You can take the trail to various milestones, such as Hanakāpiʻai Beach (two miles in) and Hanakāpiʻai Falls (four miles in), or attempt the entire eleven-mile trail.
Hāʻena State Park, home to Kēʻē Beach, as well as, the trailhead for the Kalalau Trail and Hanakāpīʻai beach and waterfalls, is subject to daily visitor limits and requires advanced reservations to enter the park.
Hawaiʻi Island: The Big Island
Hawaiian culture is everywhere in Hawaiʻi, from ʻIolani Palace on Oʻahu to the Makauwahi Cave Reserve on Kauaʻi. But on Hawaiʻi Island, commonly referred to as the Big Island, Hawaiian culture thrives around every corner. Home to the Merrie Monarch Festival—essentially the Olympics of the hula world—the Big Island and its residents love to perpetuate and promote Native Hawaiian culture.
Visitors who love volcanoes can't go wrong booking a ticket to Hawaiʻi Island, which is home to the Hawaiʻi Volcanoes National Park. The only place to see an active lava lake, both Kīlauea and Mauna Loa are located inside of the park—which by itself is larger than the entire island of Oʻahu—and visitors can see all sorts of fascinating volcanic and geological phenomenons during their time at Hawaiʻi Volcanoes National Park.
Lānaʻi and Molokaʻi: The Pineapple Island and The Friendly Island
Spending your entire vacation on Lānaʻi or Molokaʻi may leave some visitors wanting—as there's not a ton to do on either island, especially if you don't have a four-wheel-drive vehicle—but a quick trip over to either island is a great way to spend a day or two. Those looking for true isolation and a sense of old Hawaiʻi will find themselves at home on Lānaʻi or Molokaʻi, neither of which are overly busy with visitors or even residents. Again, a four-wheel-drive vehicle is really necessary to see much of either island, which are home to never-crowded beaches—Pāpōhaku Beach Park on Molokaʻi is the largest white-sand beach in Hawaiʻi—and culturally significant points of interest, such as Keahiakawelo (The Garden of the Gods) on Lānaʻi.