Aloha Friday Picks: Celebrate Hawaiʻi Food All Weekend
Check out a new restaurant, support a local farm or get inspired in the kitchen on National Foodies Day.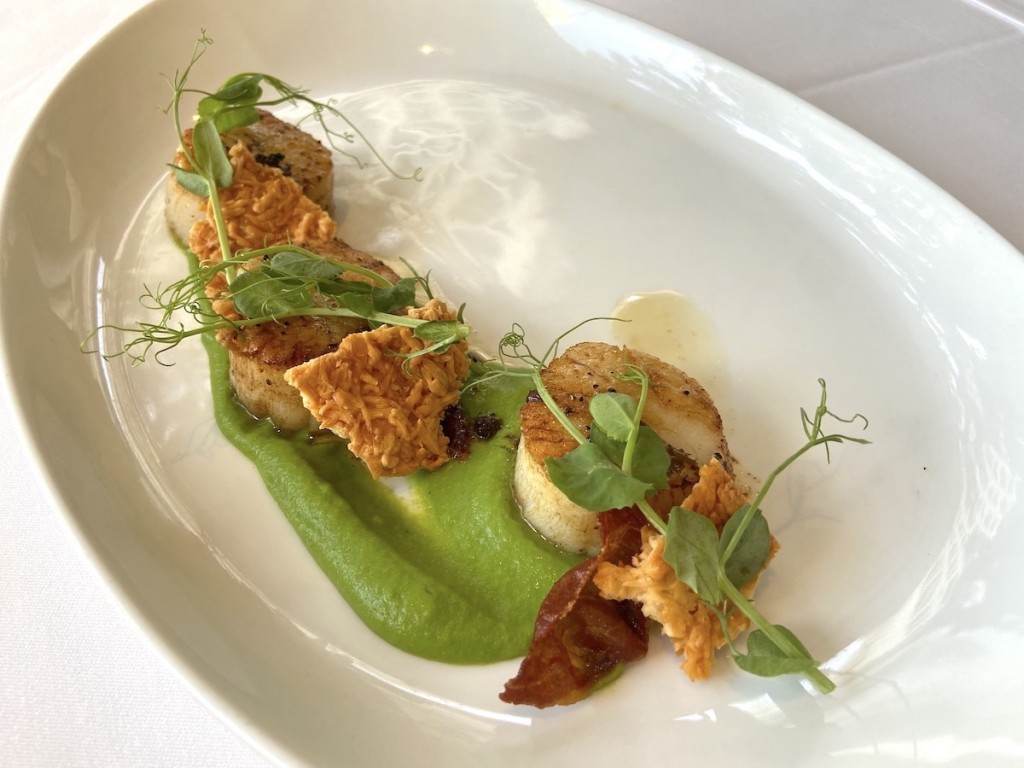 Aloha Friday Picks is a weekly news blog that will run every Friday and features three things we recommend you do, try or experience over the weekend. Send us tips at media@hawaiimagazine.com.
Yes, we know Sunday is Mother's Day. But May 9 is also National Foodies Day—yes, it's a thing! So since you probably can't get reservations for Sunday brunch, you can still celebrate Hawaiʻi's diverse array of food all weekend with these three ideas.
1. Visit a New Restaurant
View this post on Instagram
There are a lot of great restaurants that have recently opened—or reopened since the pandemic started in March 2020. Take, for example, the Beachhouse at the Moana in Waikīkī. The popular oceanfront restaurant recently reopened with a new customizable prix fixe menu. (Get the scallops and Colorado rack of lamb!) The beloved Hau Tree Lānai in Waikīkī also reopened with a new menu—though the popular eggs Benedict is still on it—and a new attraction: a baby monk seal named Kaiwi who's lounging at Kaimana Beach. Lee Anne Wong, alum of Bravo's "Top Chef," opened Papaʻaina at the Pioneer Inn on Maui this year, with dishes featuring the bounty of Maui farms and ranches. (The crispy-edge smashburger, made with beef from Lopes Farms on Maui, is a must.) And Hanalei's Holey Grail Donuts—known for its artisanal, plant-based doughnuts—opened a brick-and-mortar in Ward Village on Oʻahu.
2. Support a Local Farm—and Farmers Market
View this post on Instagram
All food comes from somewhere—and what better way to support Hawaiʻi's food scene than by supporting the farms and ranchers that supply all the ingredients that go into your farm-to-table meal. You can visit the actual farms—for example, you can see the dairy goats at Sweet Land Farm in Waialua on Oʻahu and pick up fresh goat cheese and goat milk caramel, too—or you can also browse one of Hawaiʻi's many farmers markets. Kinda like a one-stop shop for local farms. On Saturday morning, FarmLovers runs a great market at Pearlridge Center on Oʻahu with freshly baked croissants, milk tea and boba drinks, smoothies, fresh local produce and more. The Keauhou Farmers Market on Hawaiʻi Island has reopened—Saturday mornings, too—with bagels, local jams, fresh coconuts and more.
3. Whip Up a Local Meal at Home
Dine in—with your own menu of Hawaiʻi-inspired dishes. If you're into grilling, try this recipe for miso chicken thighs. Or relive a Waikīkī vacation with this recipe for Duke's Waikīkī's famous coconut shrimp. And for dessert, try our version of a pumpkin-haupia pie.