What to Know About Interisland Travel with These Day Trip Guides
Here are the essentials on traveling between the islands on your next vacation to Hawaiʻi.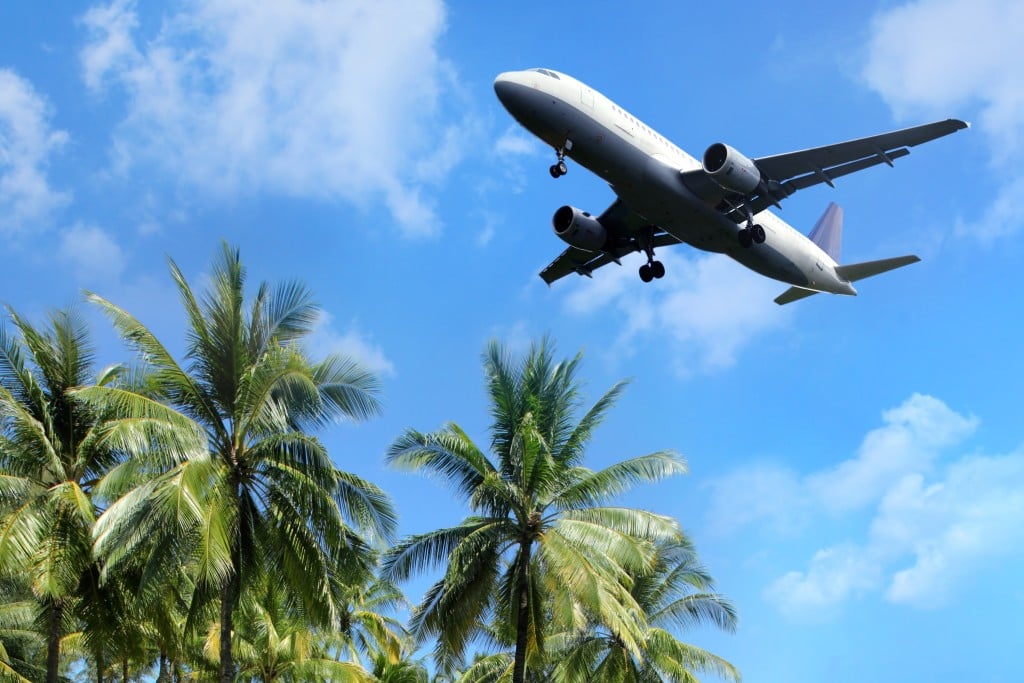 With the long-awaited arrival of spring comes the even longer-awaited Spring Break. It's a brief respite to catch up on some R&R and to explore our favorite islands. Whether you're a resident, first-time visitor or on your fifth vacation to Hawaiʻi, a quick day trip to a neighboring island can be a gateway to a relaxing staycation or a memorable adventure. And with summer right around the corner, it's never too early to start planning your interisland vacation.
Travel Between Islands
Did you know? There are more than 100 islands that compose the Hawaiian archipelago. While there are dozens of tiny islets and several atolls, there are only eight primary islands—what's called the main Hawaiian Islands. The most popular islands to visit are Oʻahu, Maui, Hawaiʻi Island and Kauaʻi.
From beaches and trails to activities and cuisine, each island is distinct in topography and culture. Fortunately, with a little planning, hopping between islands is a fun way to experience Hawaiʻi.
Flying Between Islands
Hawaiian Airlines, Southwest Airlines and Mokulele Airlines are the three main airlines that offer daily flights between islands. On average, Hawaiian Airlines operates 170 interisland flights daily. Southwest also offers dozens of flights every day to the airports spread throughout the state.
For the more adventurous travelers, Mokulele Airlines has a fleet of 208EX Grand Caravans. Due to the small size of the aircraft, each seat is considered first class, which makes the flight feel like a charter experience. (Plus, you'll fly lower in the sky and can capture great aerial photos from your seat.)
Regardless of the airlines, you can expect most flights to be an hour or less with spectacular aerial views of dramatic coastlines and the immense Pacific Ocean.
Airports
The state's largest hub is the Daniel K. Inouye International Airport on Oʻahu, commonly referred to as Honolulu Airport (HNL). Oʻahu is often the destination and take-off for many transpacific flights. Departing from this airport, it takes about 40 minutes or less to neighboring islands.
On Maui, the primary airport is the Kahului Airport (OGG), which offers direct flights to the continental U.S. and daily flights to other islands. However, there are two much smaller airports, Hana (HNM) and Kapalua (JHM). These airports are located in more remote areas and further from rental car agencies.
On Hawaiʻi Island, travelers can fly into the Kona Airport (KOA) on the west side of the island if they are planning to explore the Kailua-Kona area, which is known for coasts of picturesque beaches. For travelers looking to explore Hawaiʻi Volcanoes National Park and the active volcano, Kīlauea, flying into Hilo Airport (ITO) on the island's east side will put you near this national park.
Over on Kauaʻi, there's only one main airport, Līhuʻe Airport (LIH) in southeastern Kauaʻi. This is also the case on Lānaʻi with Lānaʻi Airport (LNY). While there are direct flights into Kauaʻi from the U.S. Mainland, the only flights to Lānaʻi are from Honolulu or Kahului.
Travel By Ferry
Travelers can also arrive to Lānaʻi on boat through Expeditions Ferry service. Leaving from Lahaina Harbor on Maui's west side, ferries arrive at Mānele Harbor. Expeditions Ferry offers daily roundtrips, with one-way lasting about an hour.
What To Do in 24 Hours
So we convinced you to island hop? Great! Now what?
One of the most challenging aspects to planning a trip to Hawaiʻi is deciding what to do. Traveling between islands could leave you with limited time on each. With ʻono food to taste, trails to discover and beaches to experience, we've gathered our five 24-hour guides on each island with links conveniently located below.
Oʻahu
Oʻahu has it all—pristine beaches, rugged hiking trails, award-winning restaurants, cultural museums and bustling city life. We will admit it's difficult to spend a single day on this island. While there's tons to do, we crafted an itinerary that's packed with a variety of must-dos and the best that this island has to offer.
Maui
For decades, the Valley Isle has been a favorite among visitors, and for good reasons. There's just so much diversity when it comes to Maui's landscapes and activities. There aren't many places in the world where you can catch the sunrise at the top of a volcano, do yoga with goats and then finish the day watching the sunset on a beach. Find a slice of what Maui has to offer with this 24-hour itinerary.
Kailua-Kona, Hawaiʻi Island
While the west side is arguably the most popular destination on Hawaiʻi Island, it is most certainly the driest side. In Kailua-Kona, you can find long stretches of barren lava rock formations, uncrowded beaches and world-renowned Kona coffee—on nearly every corner! This itinerary takes you a bit beyond the main visitor hub of Kailua-Kona, so you'll need to rent a car for this jam-packed day of adventuring.
Hilo, Hawaiʻi Island
From coffee beans to sweet potatoes, it seems like everything grows on Hawai'i Island. And nowhere is that more apparent than in Hilo. Incredibly lush, you can find small businesses, shops and natural wonders around every corner in Hilo. In this town, there's more than enough to do to fill a day's itinerary. To make things easier, we've put together a 24-hour guide since some of the best things on the Big Island are the easiest to miss.
Kauaʻi
With the nickname the Garden Isle, Kauaʻi boasts emerald valleys, lush tropical forests, rugged cliffs and turquoise beaches. While there are endless opportunities to discover Kauaʻi's great outdoors, you don't want to miss visiting local businesses as well. We've mapped out your 24-hour itinerary to the Garden Isle.
These itineraries were published in our September/October 2021 digital issue. Read it here.