The 5 Best Islands in Hawaiʻi in 2022
The votes have been tallied and the results are in. Here's a ranked list of the best islands to visit according to our readers.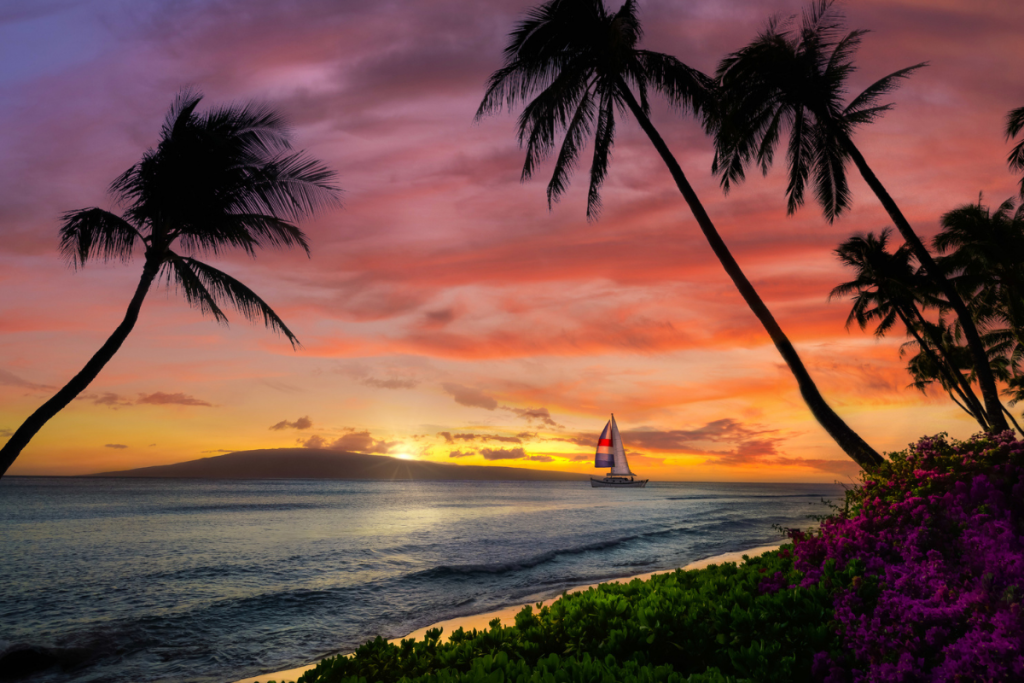 What makes Hawaiʻi extraordinary is that every island in the archipelago is distinct. From black-sand beaches and volcanic topography to the local pidgin phrases and regional cuisine, each island is unique. As for which island is the best? It's fiercely debated. Every year we ask our readers, and the results change from year to year. Here is the long-awaited list of the best Hawaiian Islands to visit in 2022.
1. Maui
After two years in second place, the Valley Isle returns to the top seat on our list. Known for its postcard-perfect beaches, iconic road to Hāna and marvelous ʻĪao Valley, it's hard not to fall in love with Maui. One day you can hike into Haleakalā crater and the next through a bamboo forest. And of course, you can spend days snorkeling and soaking up the sun on the island's golden beaches.
While Maui is cherished for its incredible and diverse environment, you can also find delightful towns filled with colorful histories, plantation-style architecture and loveable quirks. You can explore the paniolo (cowboy) town of Makawao, shop in the trendy surf hub, Pāʻia, or learn about the whaling era in Lahaina, the former state capital. And in all these towns, there is an emergence of farm-to-table restaurants that utilize the island's bountiful resources. From the mountain to the sea, there are splendors in every corner of Maui.
2. Kauaʻi
Kauaʻi may no longer be in first place, but it continues to be a top destination for outdoor enthusiasts. Thrill seekers can venture through the island's emerald valleys while paddling the Wailua River or hike over the steep cliffs of the Nāpali Coast on the Kalalau Trail. Thankfully, in-between epic adventures on the Garden Isle, you can refuel with sugary treats including award-winning malasadas and mouthwatering Wailua Shave Ice. Then, you can always end the day with a refreshing ale at Kauaʻi Beer or a dangerously delicious cocktail at Kōloa Rum Co.
3. Hawaiʻi Island
Hawaiʻi Island, also referred to as the Big Island, has surpassed Oʻahu for third place in 2022. While the Big Island is most notoriously known for the magnificent eruption at Kīlauea, the island's most active volcano, it also has breathtaking shorelines. In fact, Hāpuna Beach placed on Dr. Beach's "10 Best Beaches for 2021." And like its nickname, the Big Island is also big for desserts. You can satisfy your sweet tooth with goods such as stone cookies at a 90-year-old bakery or indulge in Japanese-style pastries in the quiet town of Waimea.
4. Oʻahu
There's an exhilarating energy on Oʻahu that you just can't find on any other island. From Honolulu to Haleʻiwa, the island is bursting with activities, attractions and restaurants for every type of traveler. Foodies can get lost in Waikīkī, ardent hikers can escape to one of the island's many trails and animal-lovers can even feed goats in Waialua. In addition to the regular events occurring daily on the Oʻahu, many of the island's most celebrated festivals are making their grand return in 2022 following the pandemic.
5. Lānaʻi
For serenity and solitude, Lānaʻi offers the perfect escape. It may be hard to imagine, but life is even more slow-paced and quiet on Lānaʻi than neighboring islands. Nonetheless, there's much to appreciate about the island with its quaint town, intriguing shipwreck beach and charming bed-and-breakfast, as well as its luxe resort.
See all of the winners of our 2022 Readers' Choice Awards in our latest issue, which you can buy here. Better yet, subscribe and get HAWAIʻI Magazine delivered to right to your mailbox.